Forum rules
This is the place where anything goes! As long as it adheres to our general rules, you may post about it here; for example, tell us or show us: who you are, what you do, what you love/like/dislike, what you have, what you made, what happened, how you feel, what you think, what you heard, what you read, what you wonder, etc. How about showing us something we've never seen before?!
ADMIN

Posts: 501
Joined: Sat Jul 21, 2018 10:11 pm
Country: USA
Location: Philadelphia
Adopted another mastiff. They are slowly going to eat me out of house and home! Came to Animal Control weighing 50 pounds. Is now up to 90 and is still skin and bones. I'll be putting at least another 20-30 on him. Either Neo or Cane Corso.
You do not have the required permissions to view the files attached to this post.
Bluey Beginner

Posts: 1
Joined: Tue Apr 02, 2019 3:50 pm
Country: USA
Location: florida
i know this forum's a little old, but i want somewhere to start the convo, so here we go. i have had a leopard gecko for over a year and a crested gecko for just about a year. also, sorry for the lack of a picture of my crested gecko! images of her don't save to my netbook for some reason.
You do not have the required permissions to view the files attached to this post.
lyn
Bluey Beginner

Posts: 91
Joined: Sat Jan 13, 2018 6:54 am
Country: UK
I love seeing everyone's other pets. My sister's getting a house rabbit on Friday so looking forward to having a cuddle when we visit her. We've never had rabbits but I've always wanted one, we live in the countryside and they sneak into the garden and eat everything so dad was never keen!

I don't have any photos on my iPad, I'll try and get some from my phone later. We have a puppy who's a black fluffy thing and 11 months old but a lot bigger than we expected him to be. It's looking like he may end up Dalmatian sized weight wise and we were expecting border collie sized! Also I have a little old gerbil. He's 3 and super friendly but too quick to catch on camera most of the time.

I might be getting an Australian Water dragon. One appeared on preloved for rehoming close to me for a reasonable price with vivarium and everything but I'm just unsure as I'd rather he was in a bigger one and it would probably be the end of the year by the time I had a larger one ready for him. So tempted though!
Bluey Beginner

Posts: 63
Joined: Mon Nov 05, 2018 9:45 pm
Country: Usa
Location: Maryland
My family
You do not have the required permissions to view the files attached to this post.
Bluey Enthusiast

Posts: 959
Joined: Tue Apr 04, 2017 2:17 am
Country: australia
Location: NSW
Meet Godzilla the hatchling G.Hyra Gecko ( I had to check my sources (Brown's Guide to Australian Geckos & Pygopods in Captivity) and believe it is a Gehyra dubia about a month at most old.
My wife was greeted by it on the kitchen stone benchtop late one night about a week ago , it scurried off to hide in a roach bait in the back corner of the benchtop and I coaxed it out and deposited it in a spare 600cc insect tub and gave it some baby mealworms and teenyweeny woodies which it ate in very short order.
It is about 40mm long and I've decided to make a pet of it while I study it and watch it grow as I'm curious to see what it looks like when fully grown .
The species is native to my local area and much of my region of Australia , and are nocturnal , so rarely seem by people.
My wife has started calling It Godzilla and I think the name somehow fits = it is a ferocious hunter. There is nothing wrong with it's appetite, it's eating 6 - 8 teenyweeny Woodies a night.
So far so good, it has settled in and seems quite relaxed (is eating , pooing , and quite active) in it's tub everynight after my wife goes to bed and turns off the lounge room and dining area lights.
I've ordered in some 4mm long crickets and some small BSFL to feed it when I run out of my limited supply of teenyweeny woodies. I'm also hatching about 1000 silkworm eggs from my stash and will feed most of these to Godzilla when they start hatching and are small enough .
Godzilla pretending to be a bit of stick.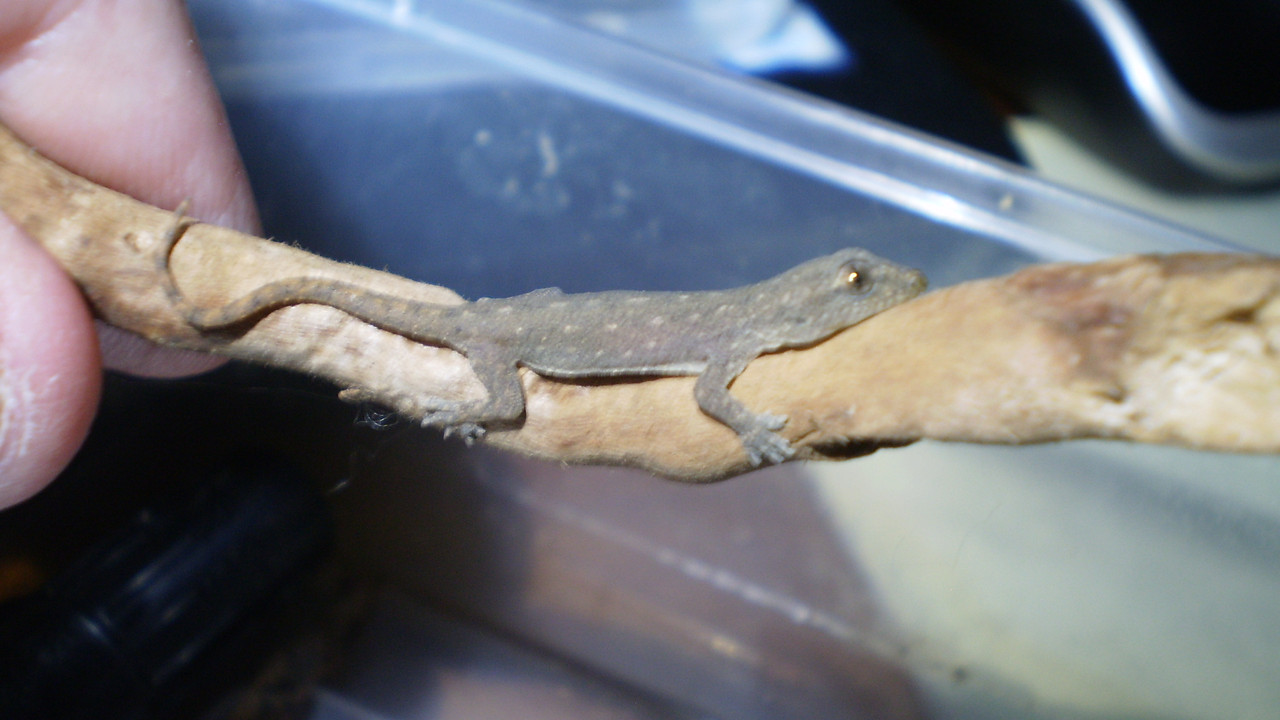 Godzilla ontop his first hide - yes it's a permanent marker lid.
Seems to have to ability of changing the skink colour (to blend in ?).
Godzilla watching me.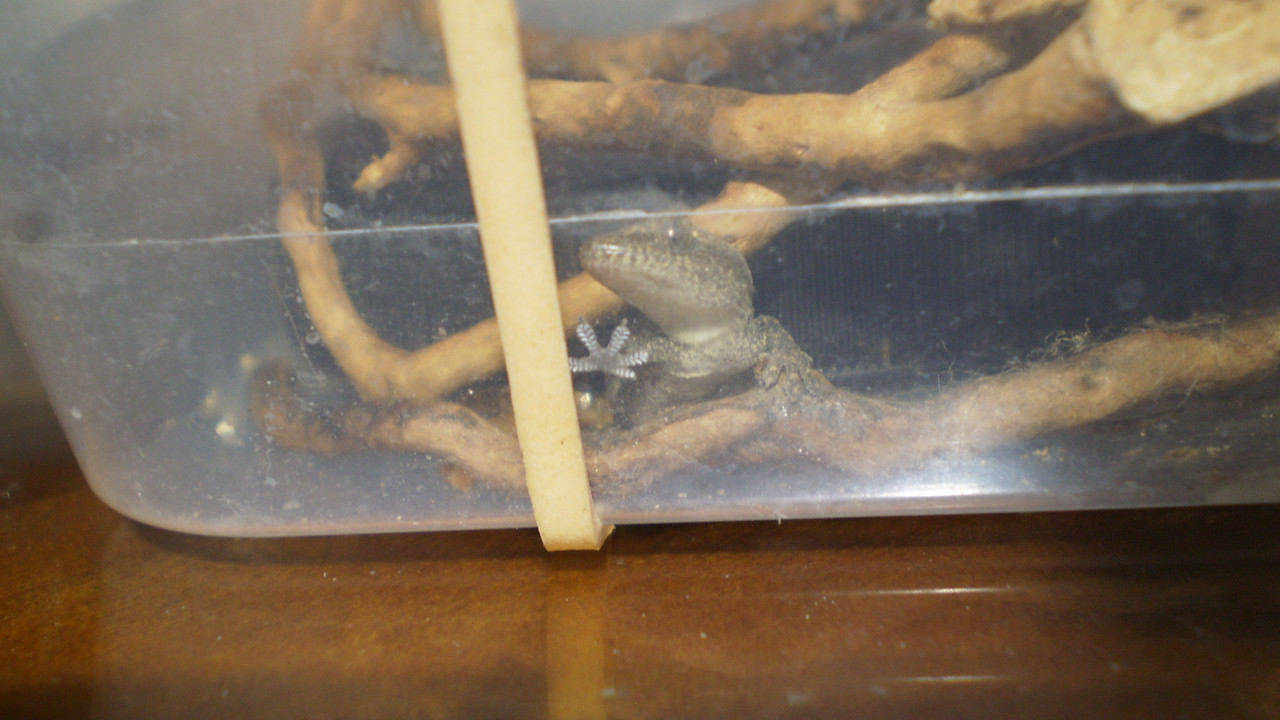 On top his new house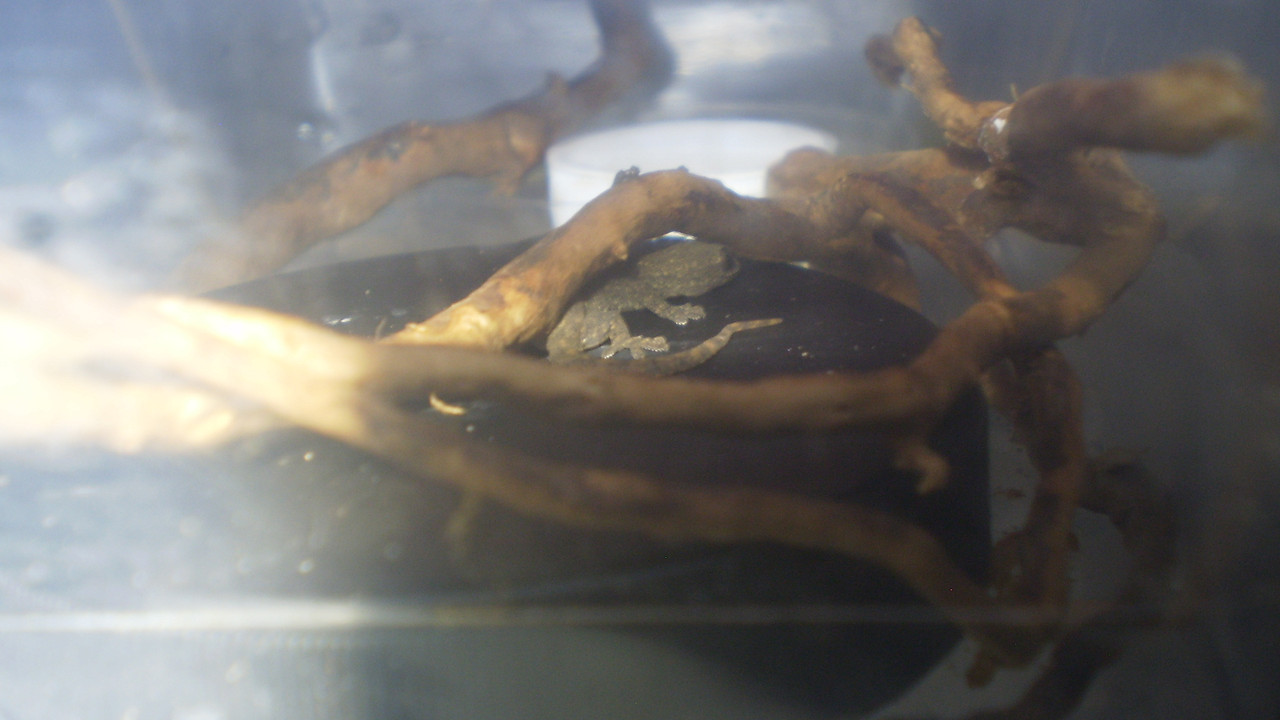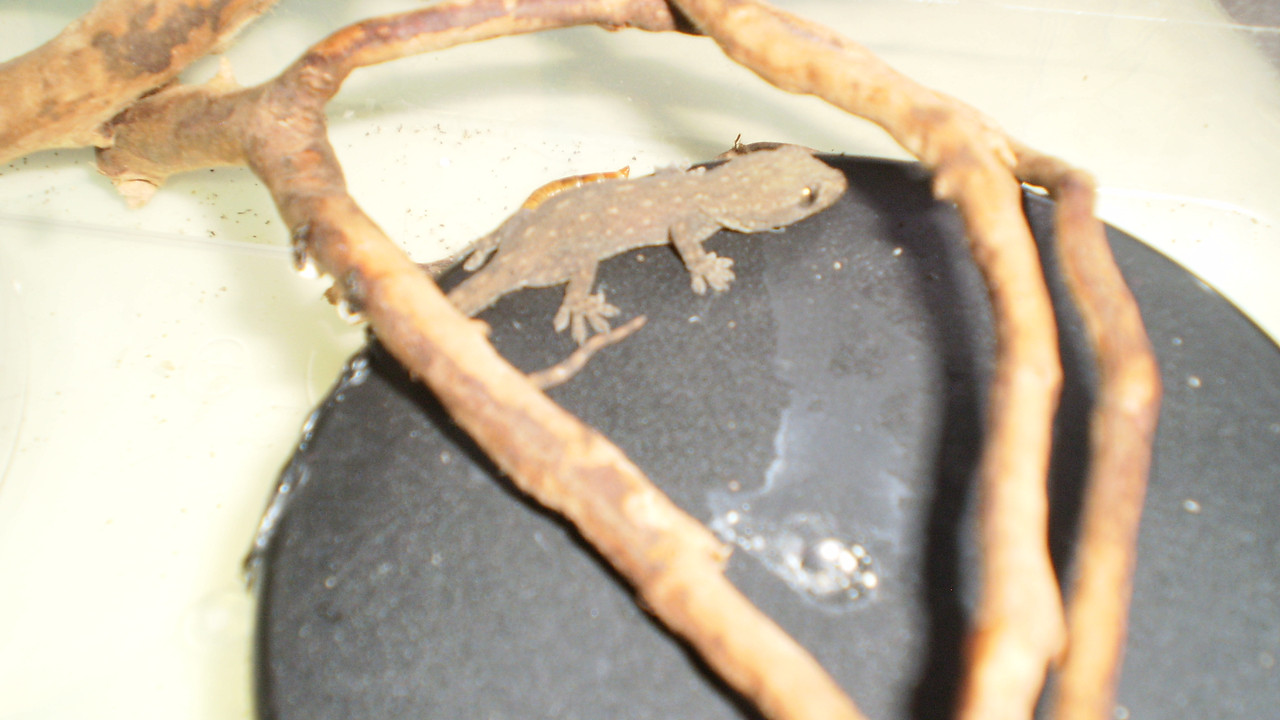 Godzilla is very expressive with the tail wriggling , it's like the tail has life of it's own.
Moderator

Posts: 1953
Joined: Wed Aug 27, 2014 11:24 am
Country: USA
Location: Farmingdale,LI,NY
Very cute! My leopard gecko eggs are starting to hatch, will send pictures when I get home. Tiny geckos are adorable!
---
Return to "Everything Off-Topic!"
Who is online
Users browsing this forum: No registered users and 0 guests