Okay, now Wallflower Girl took a few hundred photos. We whittled it down to the best (about 70). I'll only be directly posting the bluey ones here, but anyone who wants to view the other herps, go here and look through the gallery. If you have broadband, you can even click on the button and watch it as a slideshow! Please, if anyone notices misnamed herps or can put a name to ones that I've left ?s for, just respond here or PM me the image name. In particular, just about anything that looks "dragonish" has been labelled "Bearded Dragon".
http://s152.photobucket.com/albums/s194 ... ld%20expo/
Okay, the blueys.
Peekaboo (Northern)
If the colours look weird at all, it's because he was under a redlight, and the whole photo came out red before Wallflower Girl photoshopped it.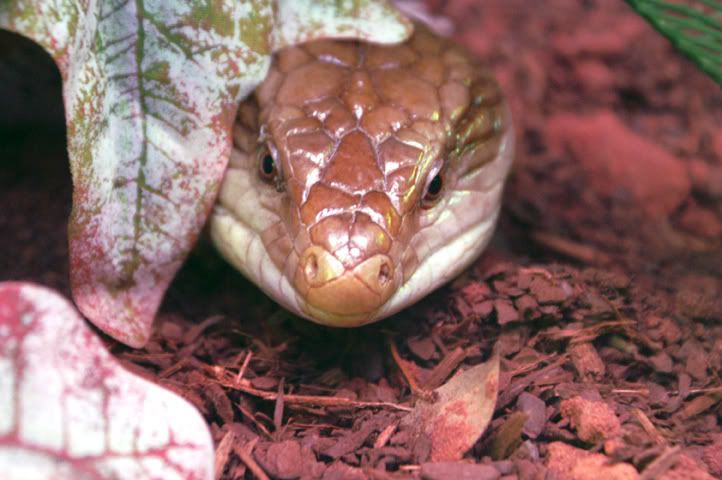 Having a kip (Shingle)
This guy was in shed, and just wanted to sleep.
Baby blotchies!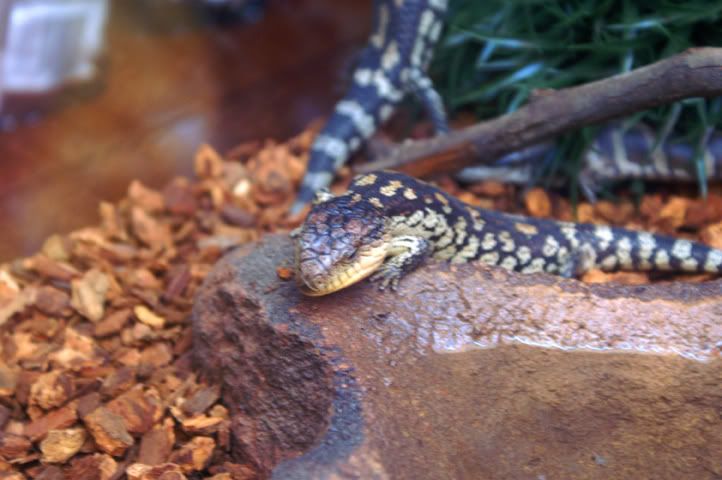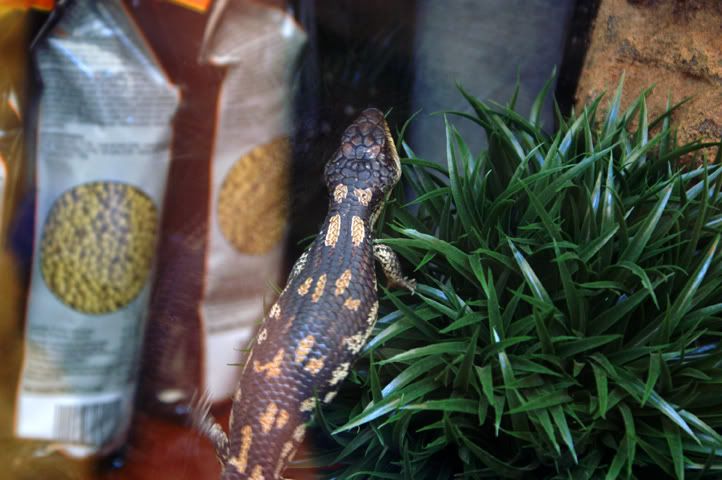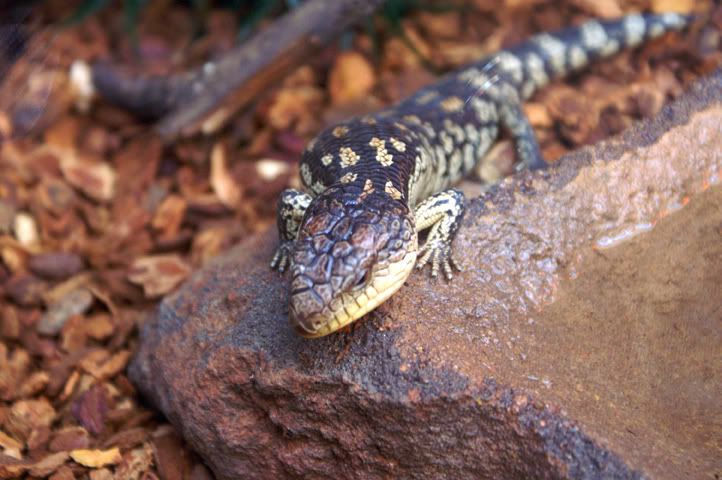 Jubby's long-lost twin! Isn't the resemblance striking?
This beautiful friendly Eastern just wanted a cuddle. It kept coming up to the mesh and "tasting" my fingers, obviously wanting attention from all the folks gathered around.
OMG Shingle!
This beautiful young shingle was being shown around by a keeper.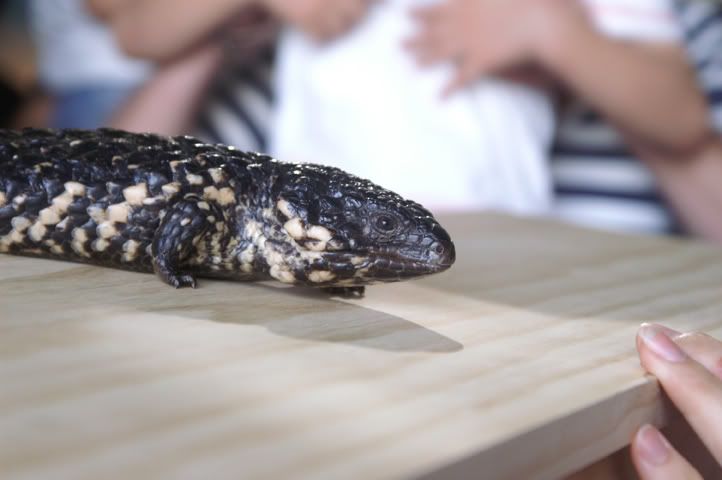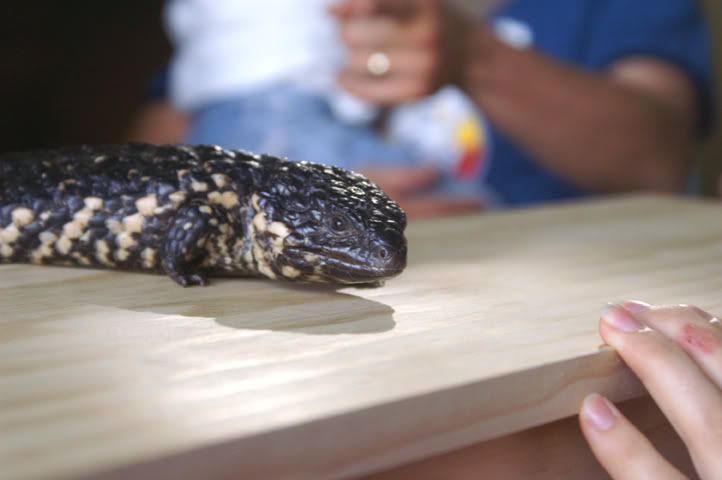 And I got to hold it!
The blurry, dark-haired elf in the background is my cousin. She keeps frogs, and she is WAY too tall.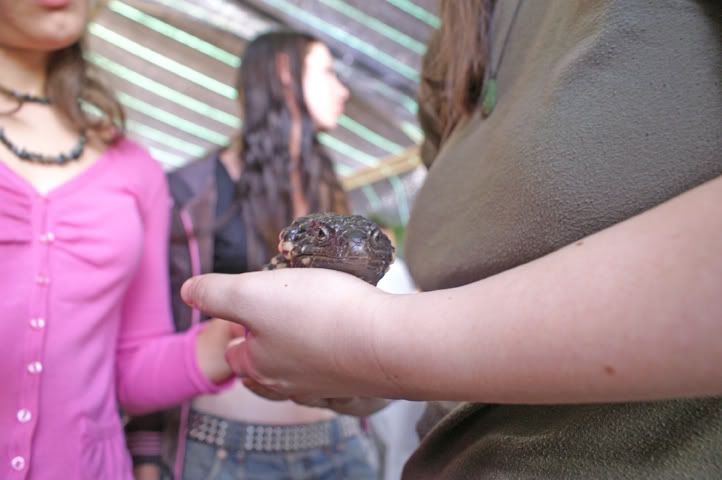 Competition entrants
Eastern
HUGE Bluey
Though the photo doesn't show it, this guy was enormous. The show tanks were 2 feet long, and he took up the whole glass front.
The next two from memory were both Eastern colour mutations, involving a lack of most pigmentation. The first one in particular was striking because the eyebars remained.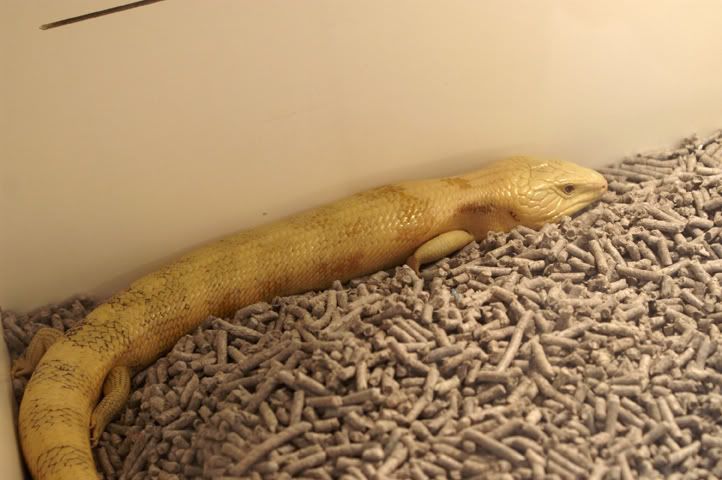 Western, a rather well fed one at that...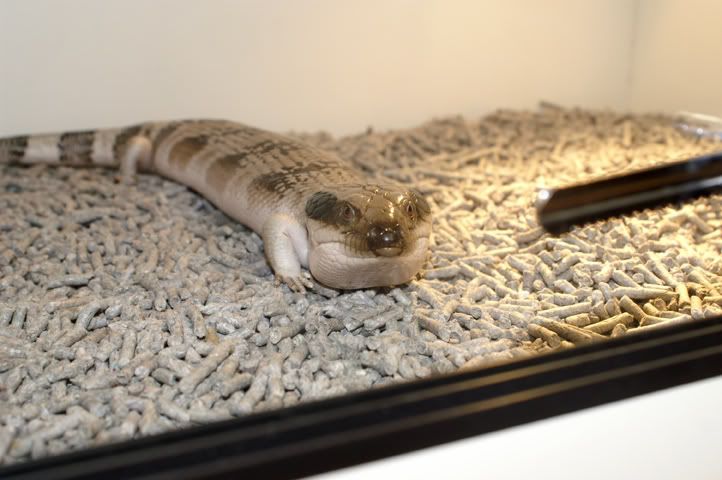 Mother and Baby Shinglebacks
Mother was sleeping...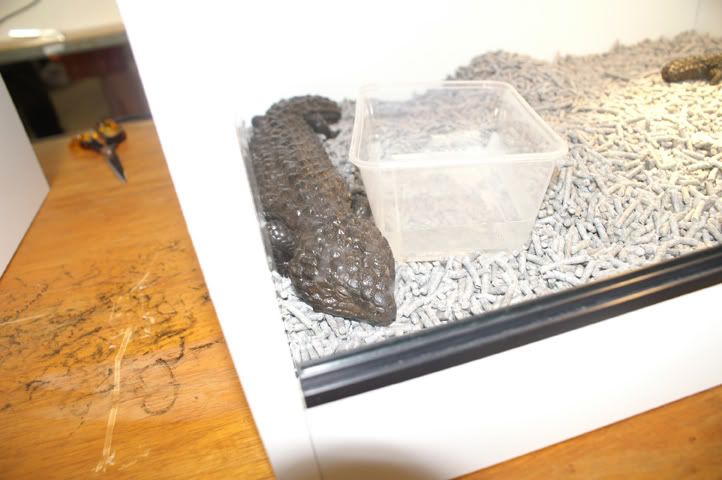 Baby was running amok. Isn't that always the case?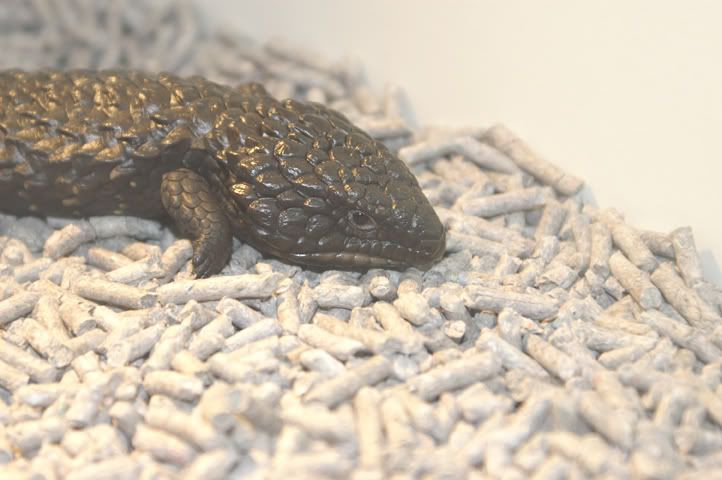 Tongue!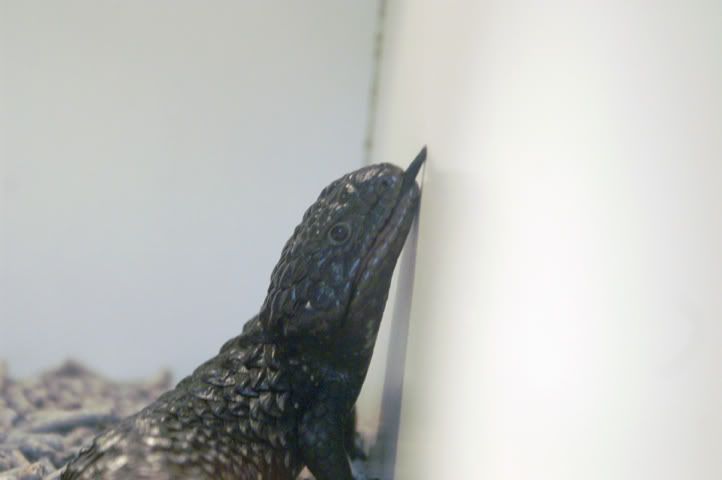 And lastly, this gorgeous Northern.
What you looking at?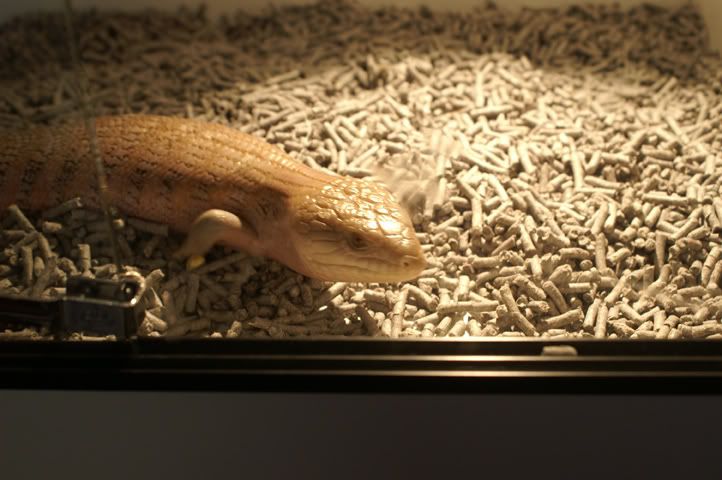 *sigh* Fame is such a burden...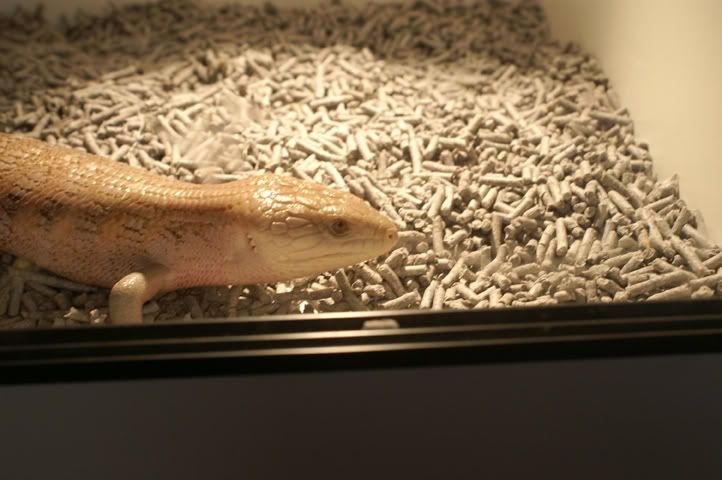 What do you say, help me bust outta this joint? Just... gotta... shift... this...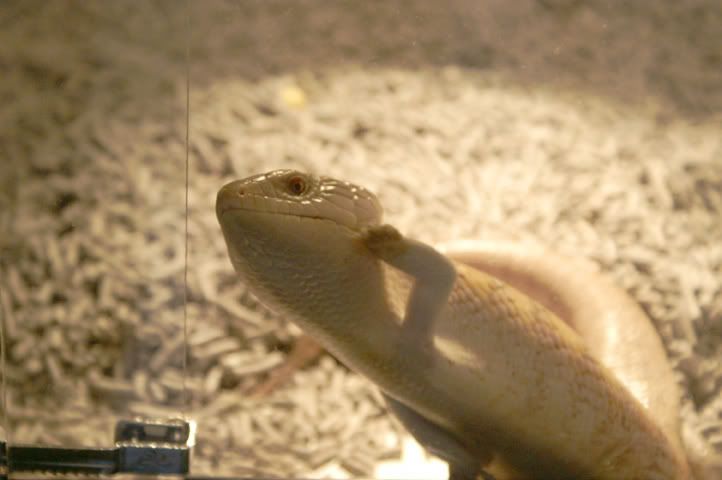 Please? Don't leave me...