Ready to return to my modular mix and match multibay dragon and skink enclosure .
Built the frame for the first of two prototype bearded dragon enclosures using aluminium 1" square hollow tubes connected using CONNECTIT joiners , and 10x10x1.6mm aluminium channel to slide the precut 6mm thick UV stabilized clear acrylic side , back and front panels into.
The building the second enclosure , will be identical on Wednesday (?). See my other thread for design and how it'll all fit together and with my mobile cabinet base that it'll all sit ontop off ( design and build and "final" result after stain vanishing.
I'm opting for a 40cm tall tank for the 3 water skinks and it'll designed so I can very easily and quickly partition one side from the other by lifting off the 9mm thick plywood lid , and sliding a 6mm thick panel of white acrylic or maybe some 6mm thick panel of plywood to separate my 2 adult females from my horny subadult male when I don't them to breed . My design is shown below :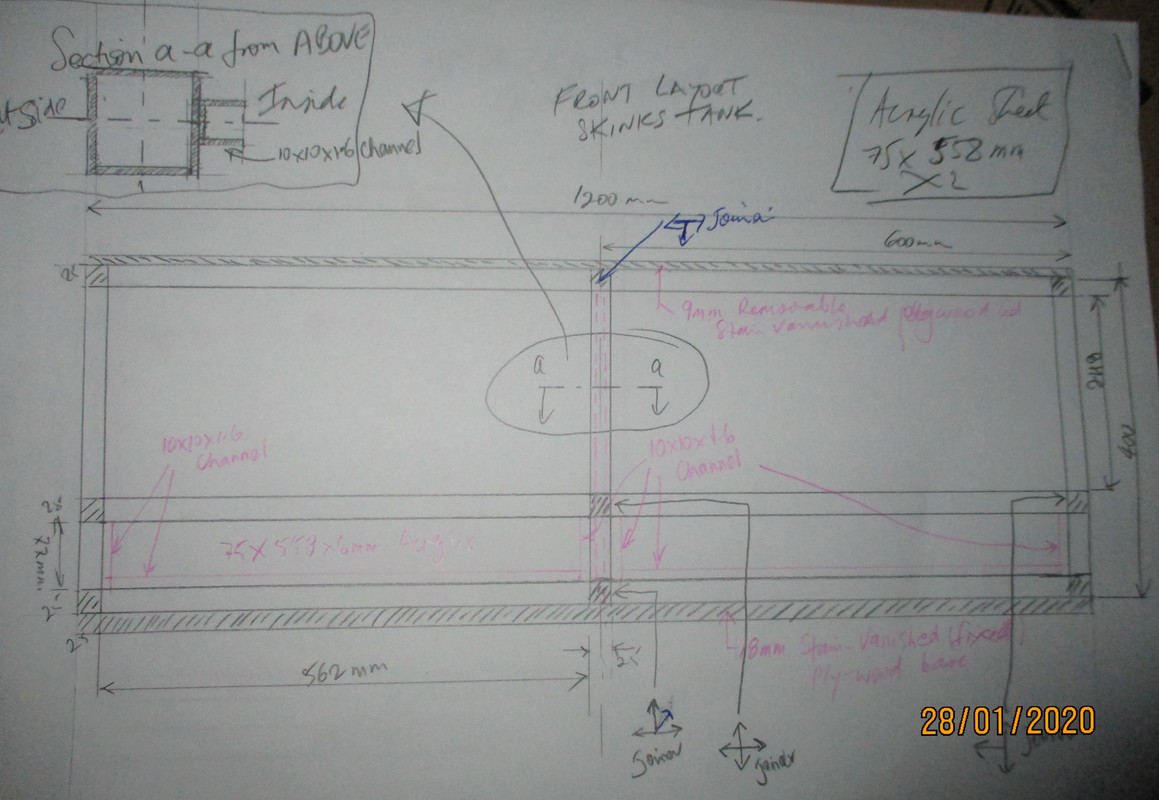 front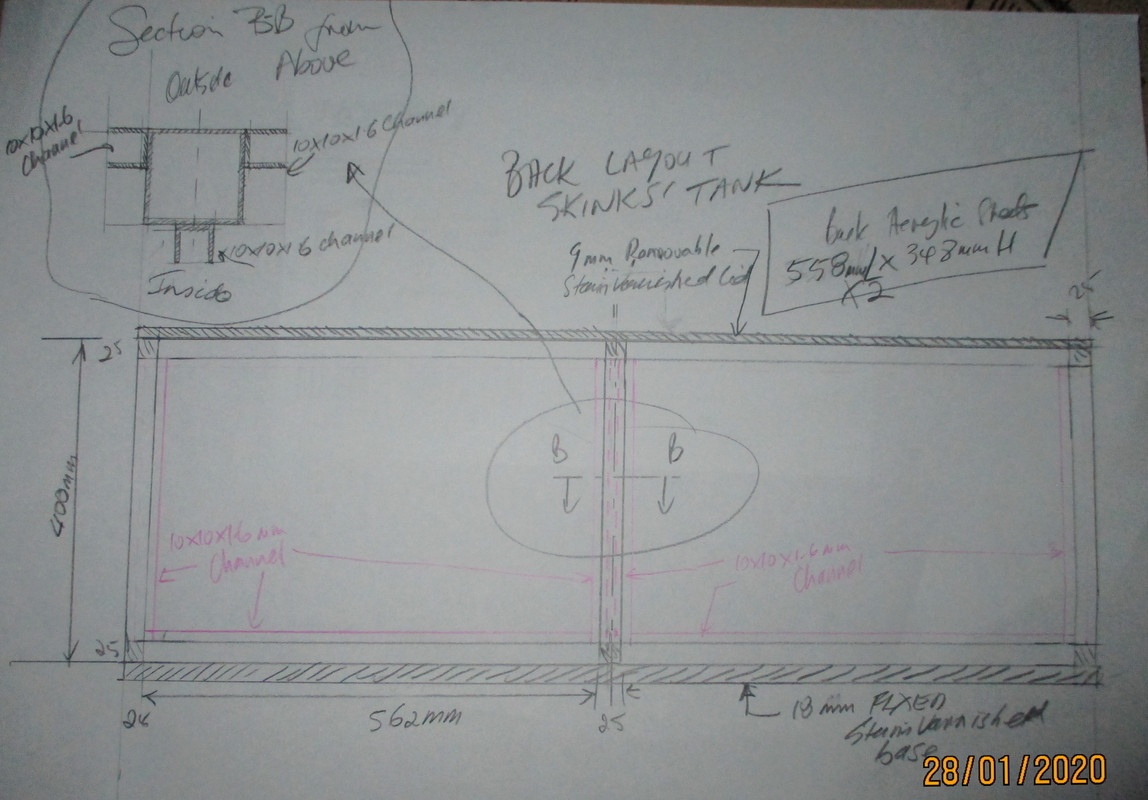 back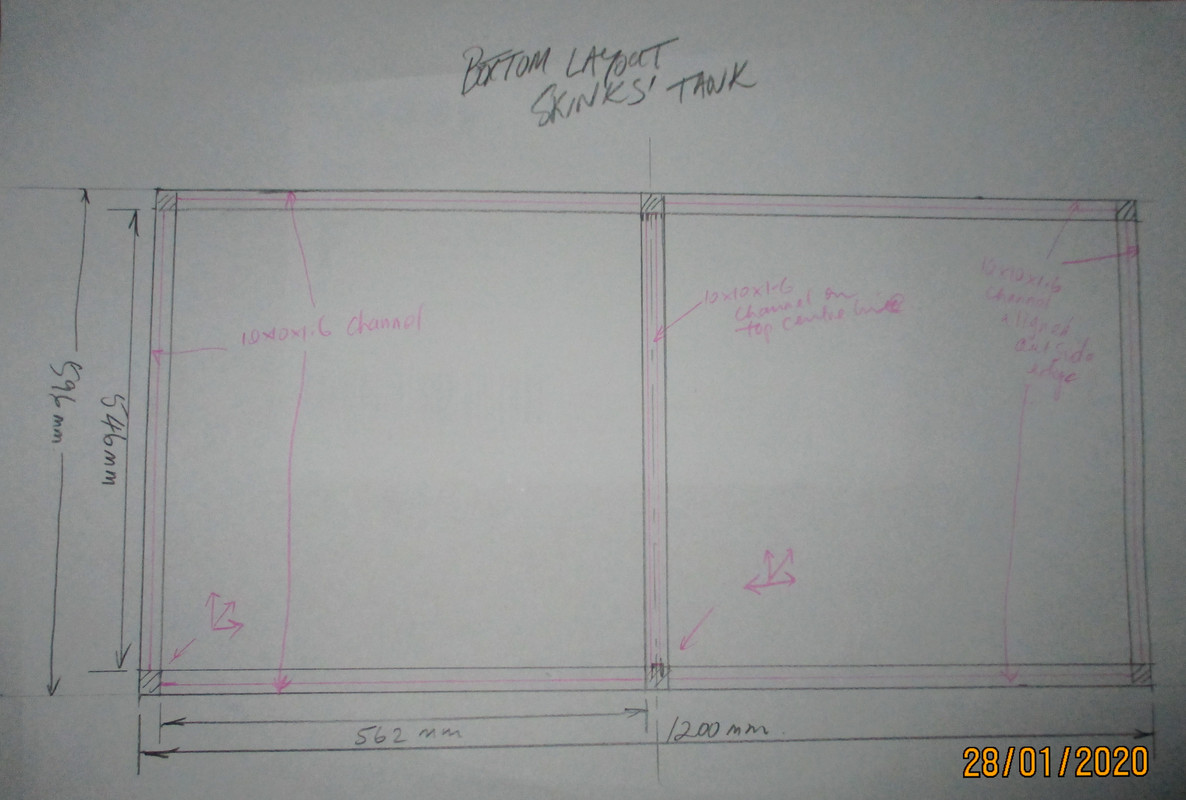 bottom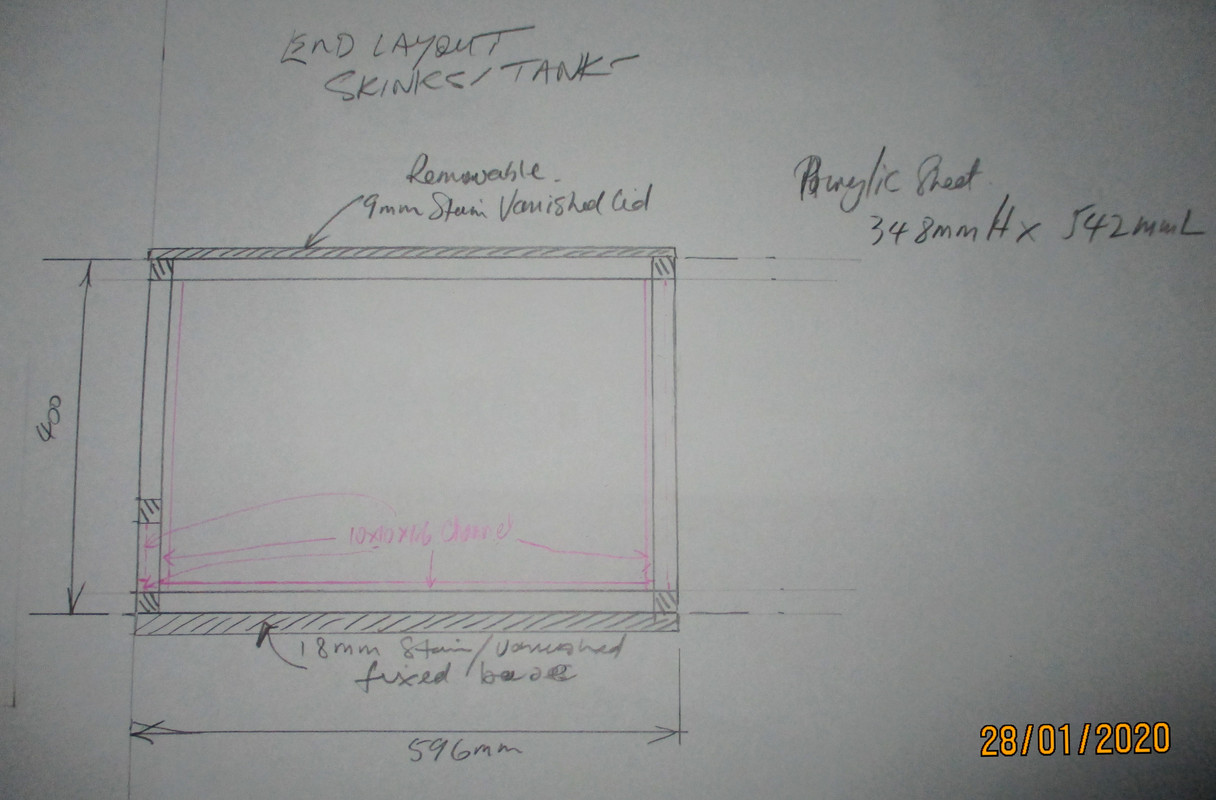 side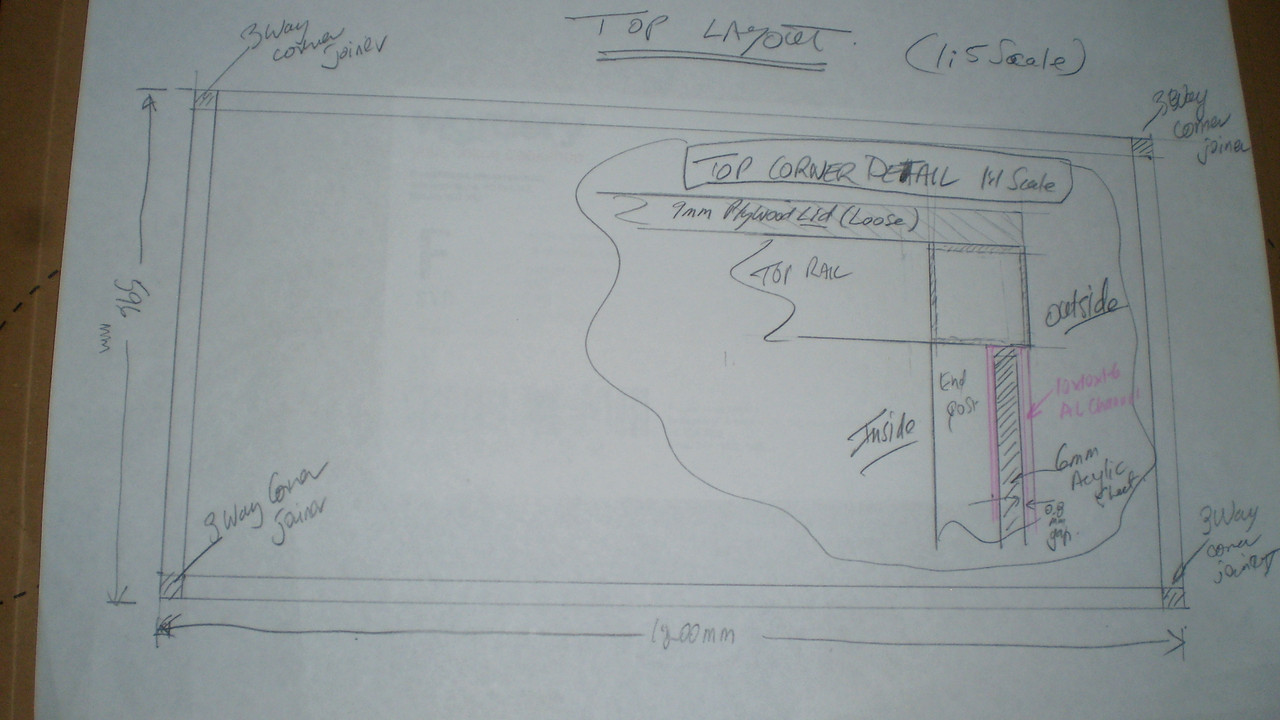 top (showing how channel fits the 6mm acrylic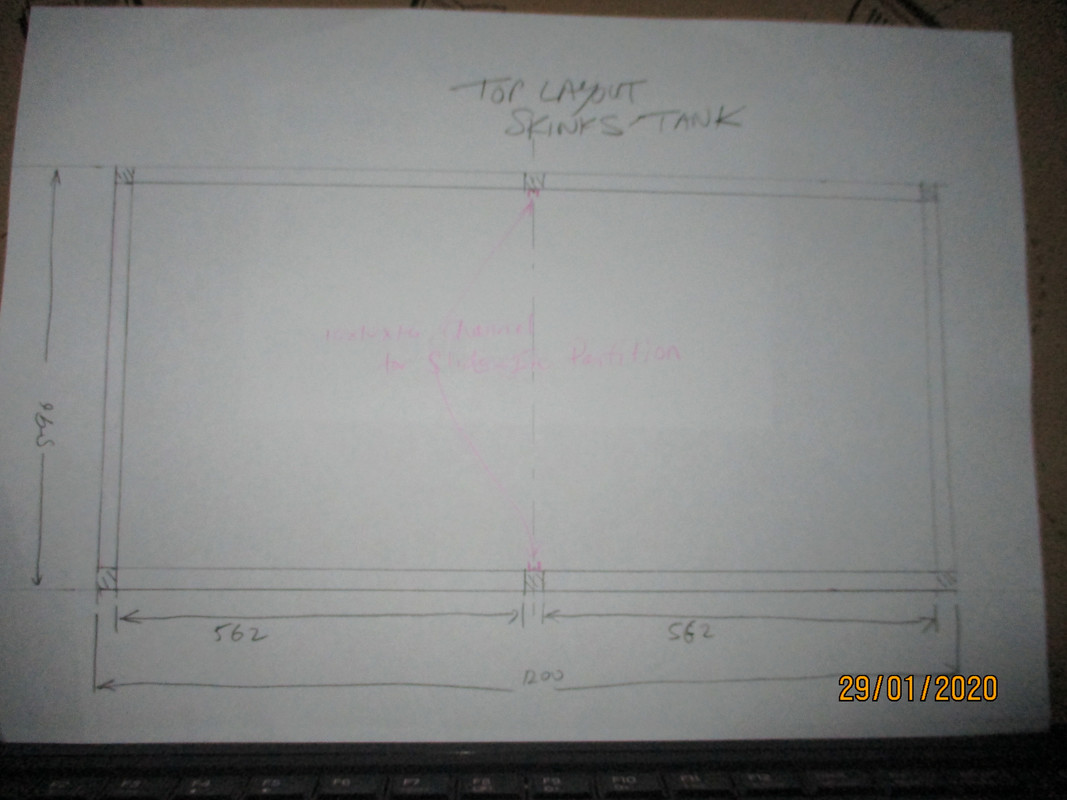 top in general
The adjustable tank will is also good design for baby and juvenile BTS , PTS , knobtail skinks, etc being two side by side 600mm L x 596mm D x 400mm T tanks that can be converted a single 1200mm x 596mm D x 400mm T tank in about 1 minute.
I did consider doing something similar to that American company who sell similarly constructed tanks wrt using double sided adhesive tape to hold skinky under doors kickboard in place but I don't that's a satisfactory solution (even if it looks tidier, being invisible and not obvious).
I also considered going with a 30cm to 35cm tall tank , but think that's too restrictive on the climbing options and brings the basking light too close to the skinks.
Comments welcome.