Hello! I am brand new to the world of BTS's, but I've been wanting one for a while! I got my first baby yesterday afternoon! He is a Halmahera and is only a baby. (: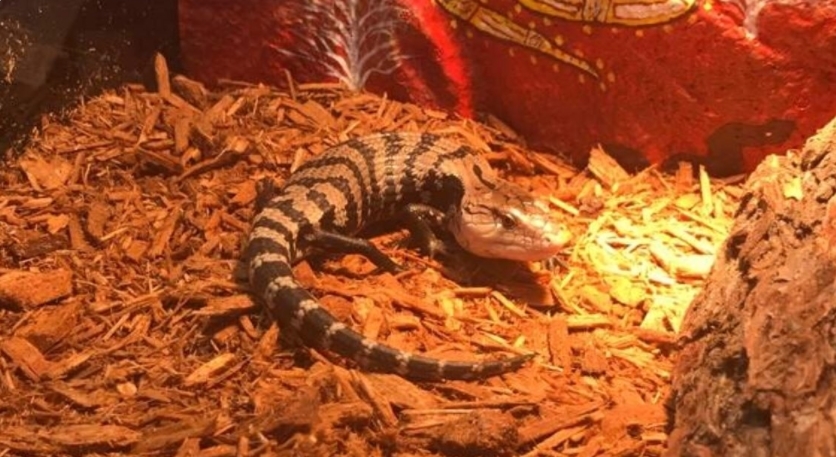 He's a very pretty boy, but I'm a bit nervous about his behavior. I've been reading up on BTS's huffing or hissing at new owners, and I know it's pretty common. My boy was shipped Tuesday night to my reptile store, and I picked him up Wednesday afternoon, brought him home. But I did carry him around a bit prior to putting him in his tank. He does have a small cut on his nose and looks like he may have just finished shedding also. And yes, I made sure I asked the store manager a bunch of questions before buying him; and he is not wild caught!
I know the pretty much 24 hours of travelling could've stressed him out, and I haven't really tried to pick him up much because of it. I even spent the night in the living room away from him to let him have some alone time. (As much alone time as you can get with two rats and an axolotl in the room, too!) He's been eating, but whenever I check up on him, he's sitting in his hide and tries to move out of my way when we make eye contact. He only huffed at me once when I was holding him prior to putting him in the cage, once or twice when I tried to pet him, but what is bothering me is that I placed a small piece of banana just outside of his hide as a sort of peace offering, and he still huffed at me.
This could be me just being a little crazy, but I'd like the validation that he's okay! I want to have a good, long, happy relationship with my new friend.
Thanks in advance for the answers and thank you for reading!