So, I post a lot of pictures of my skinks, especially if something is happening.. but never in a collection thread.. so here is goes. Susann inspired me.
I did not want to take Virginia out any.. so I'll just upload some old ones.
Males:
London - Irian Jaya:
London is such a wirey little dude. You can't pick him up without him clawing all over you. He is a real fatty, and definitely not picky with food.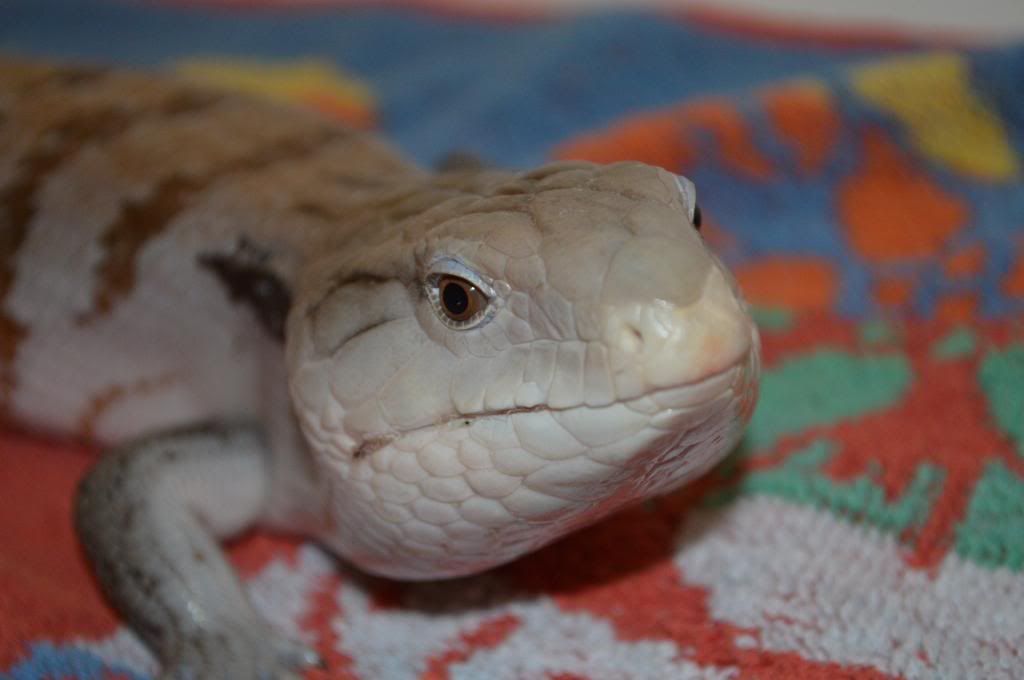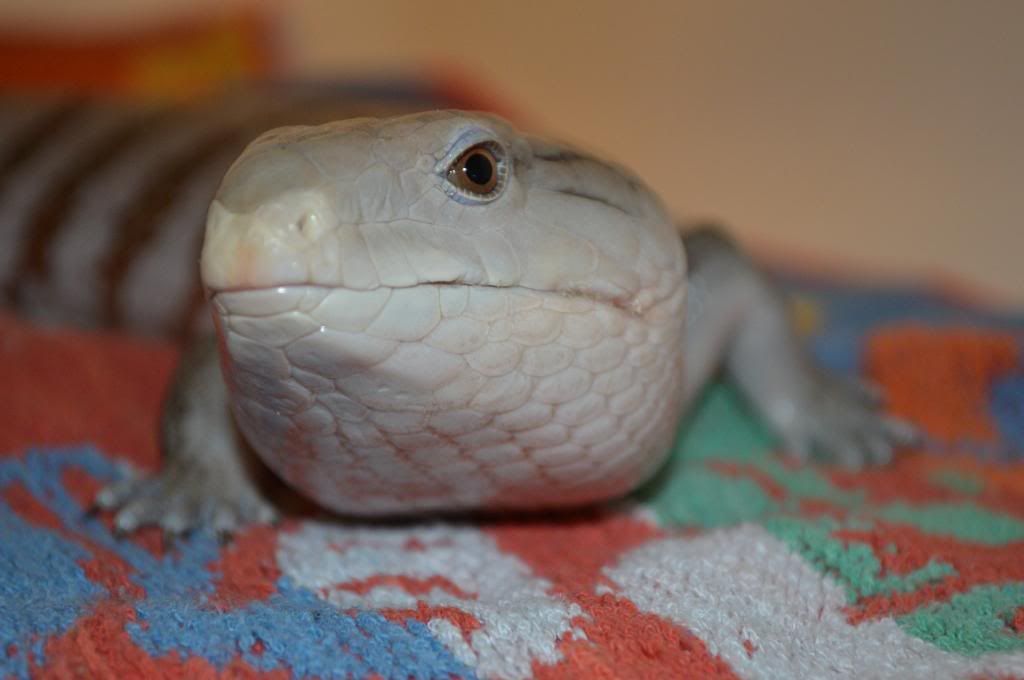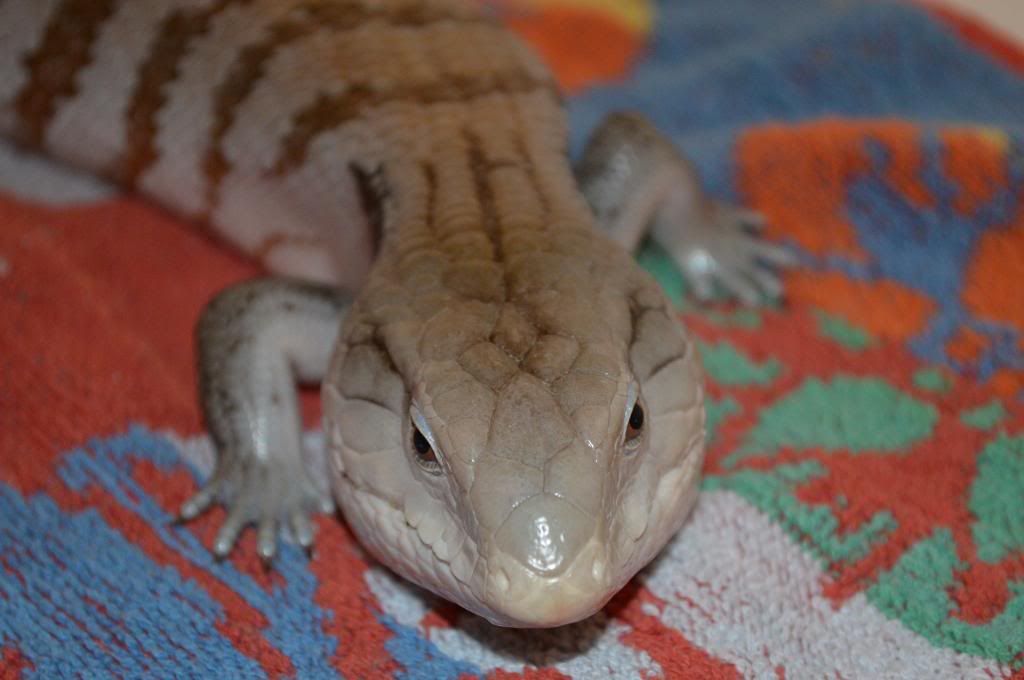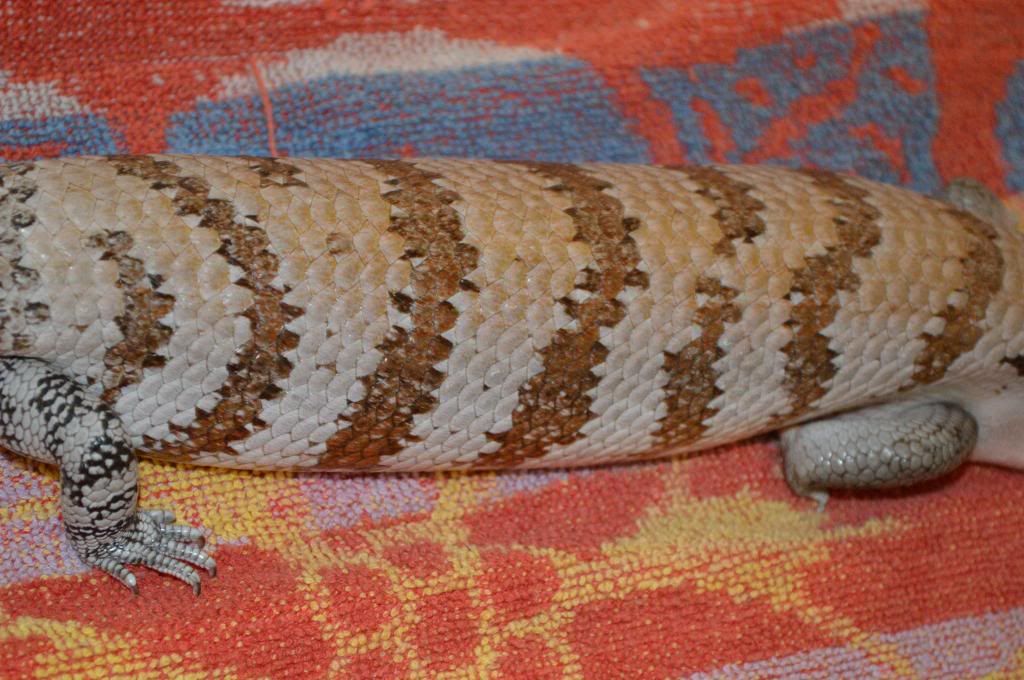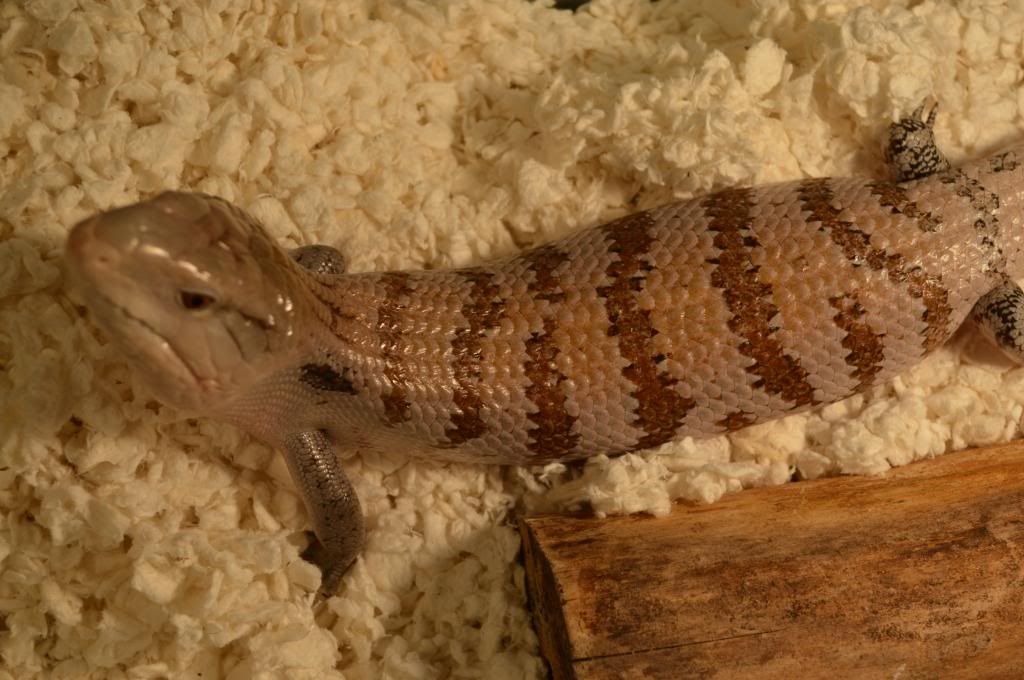 Hunter - Merauke:
Hunter is a sweet-heart to me, but hates the other skinks. He is a picky eater, but last couple of weeks he was been eating pretty good. I want to breed him to a couple of Susann's babies, if my Axanthic plan fall through.. which I hope it doesn't.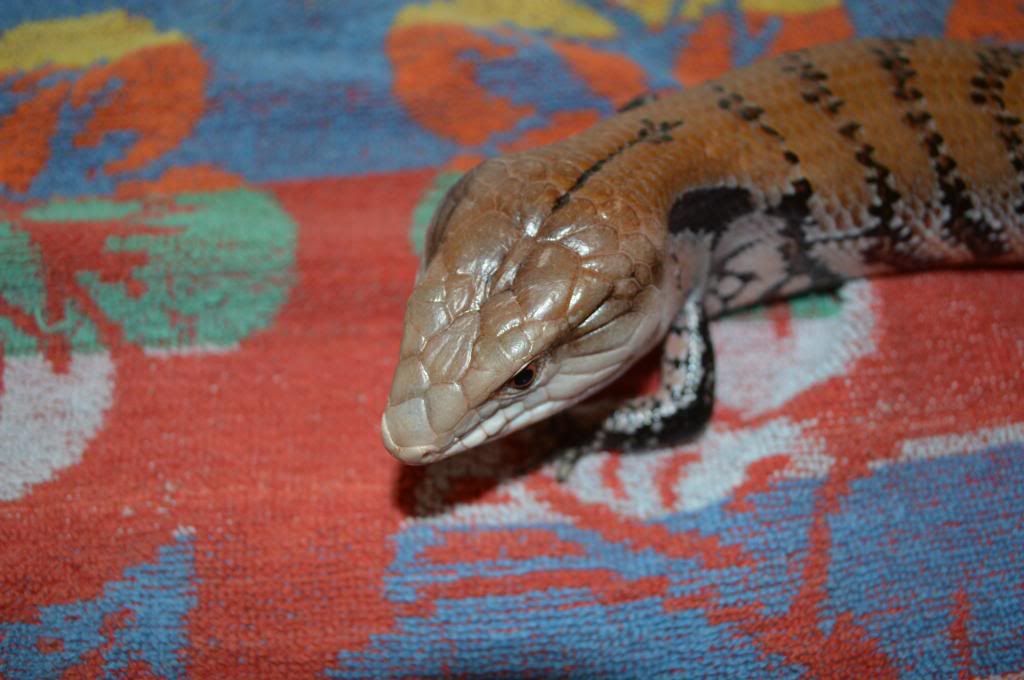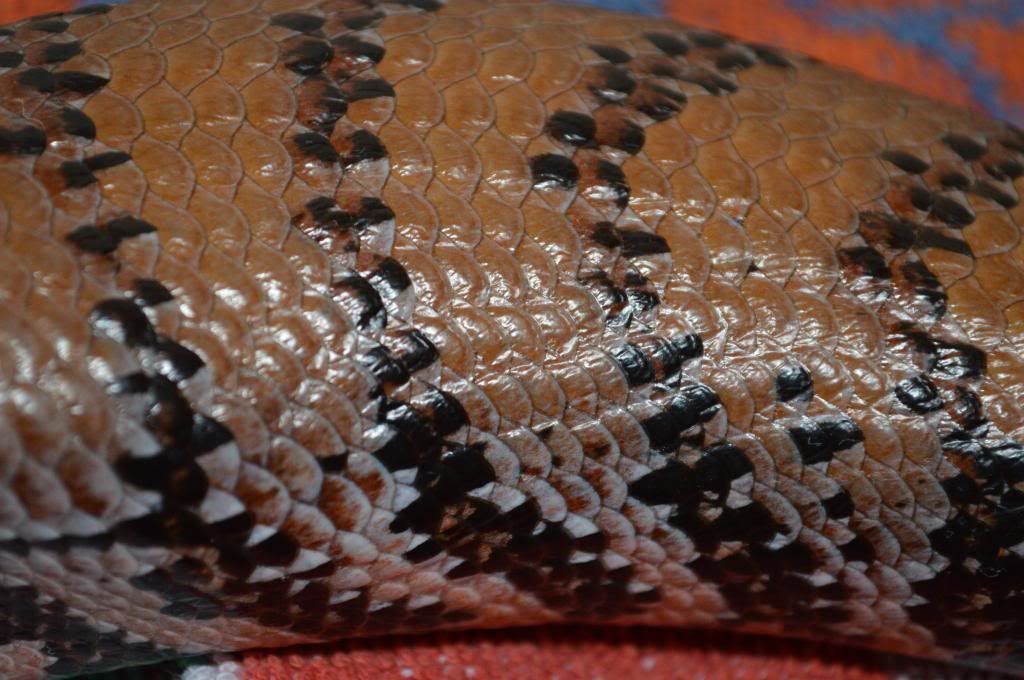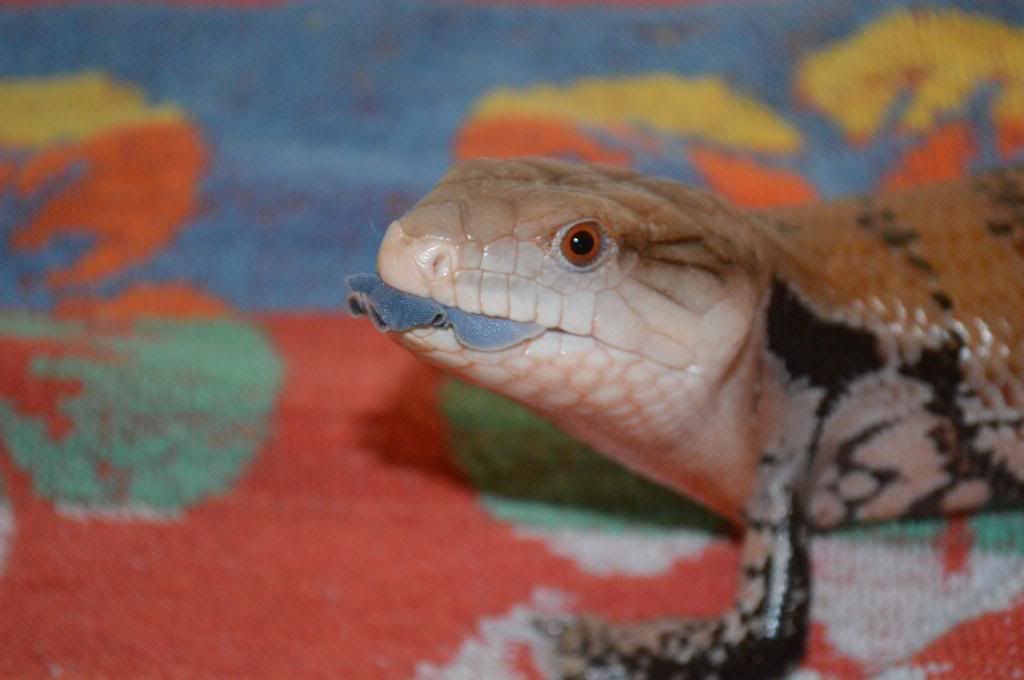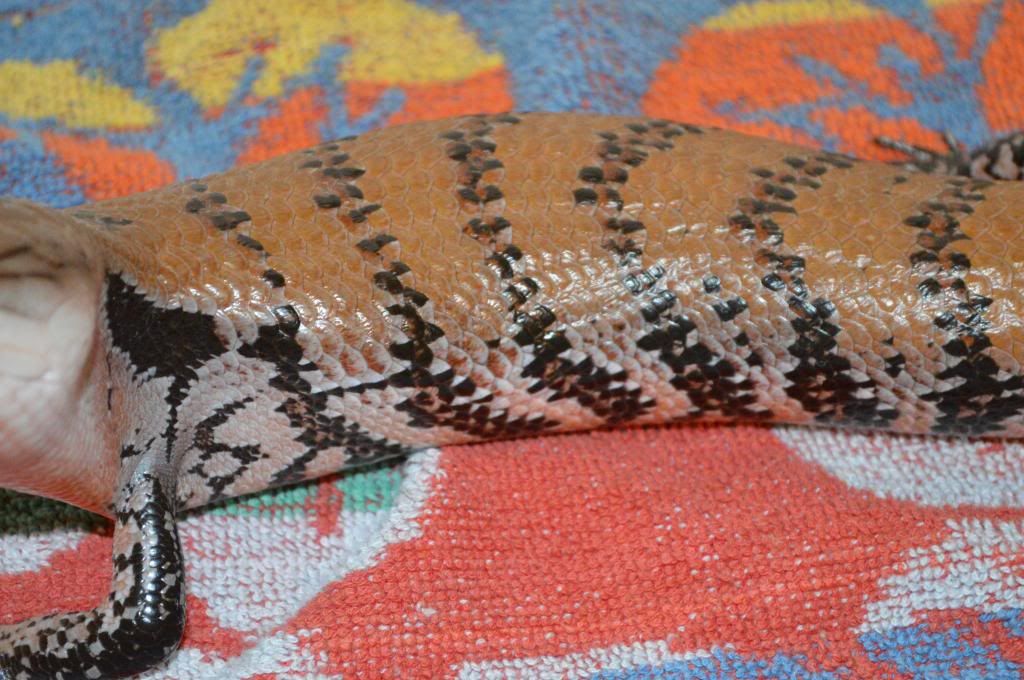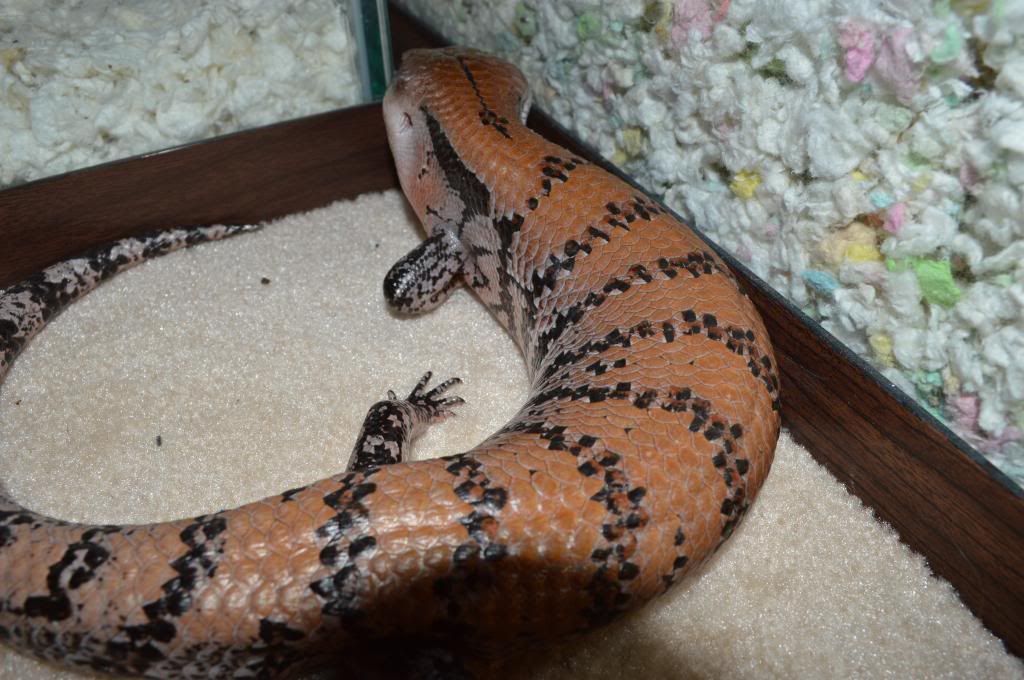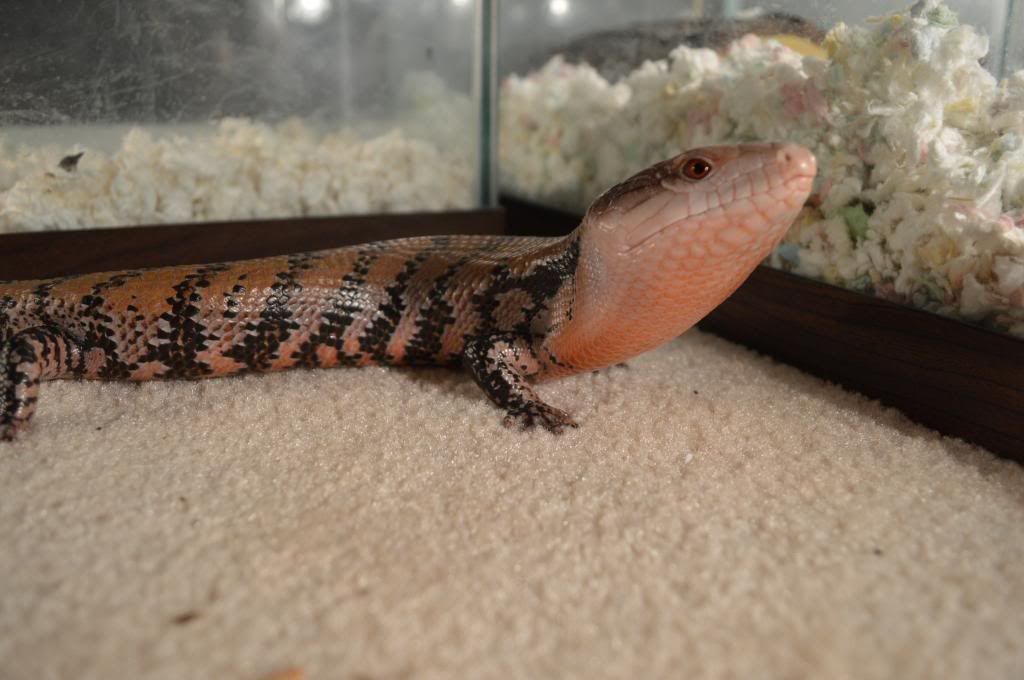 Ema - Merauke:
Ema is starting to like me more. He is ALWAYS out just looking around.. Sometimes I will scare him when I walk in, though. He is an extremely picky eater, hence why he is quite a bit skinnier than the rest, but over the past month he has been gaining quite a bit of weight, and eating everything in sight.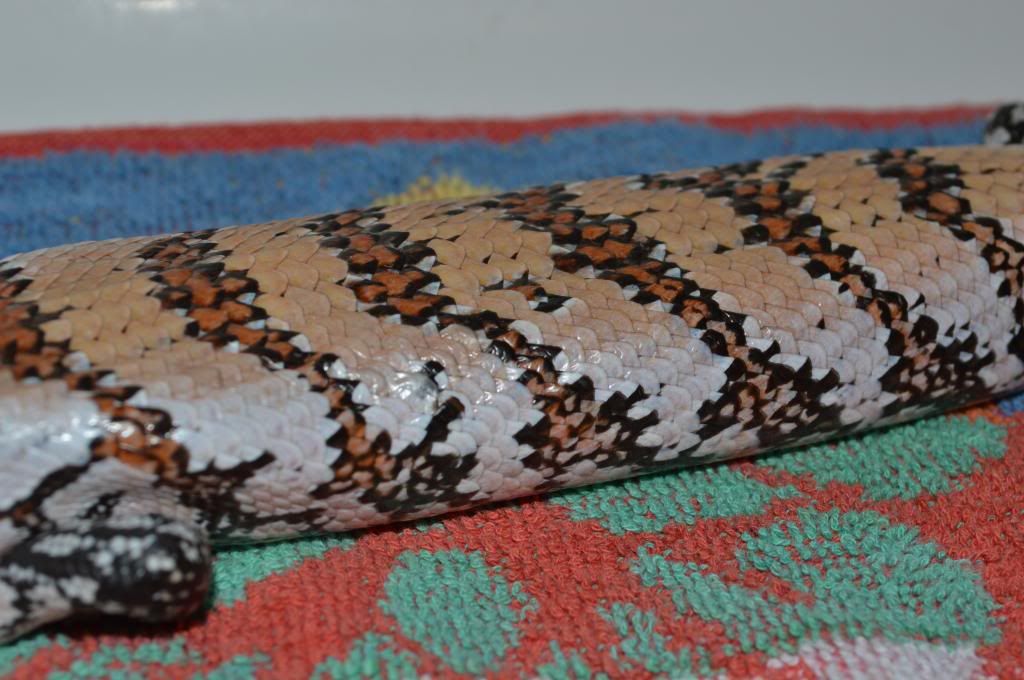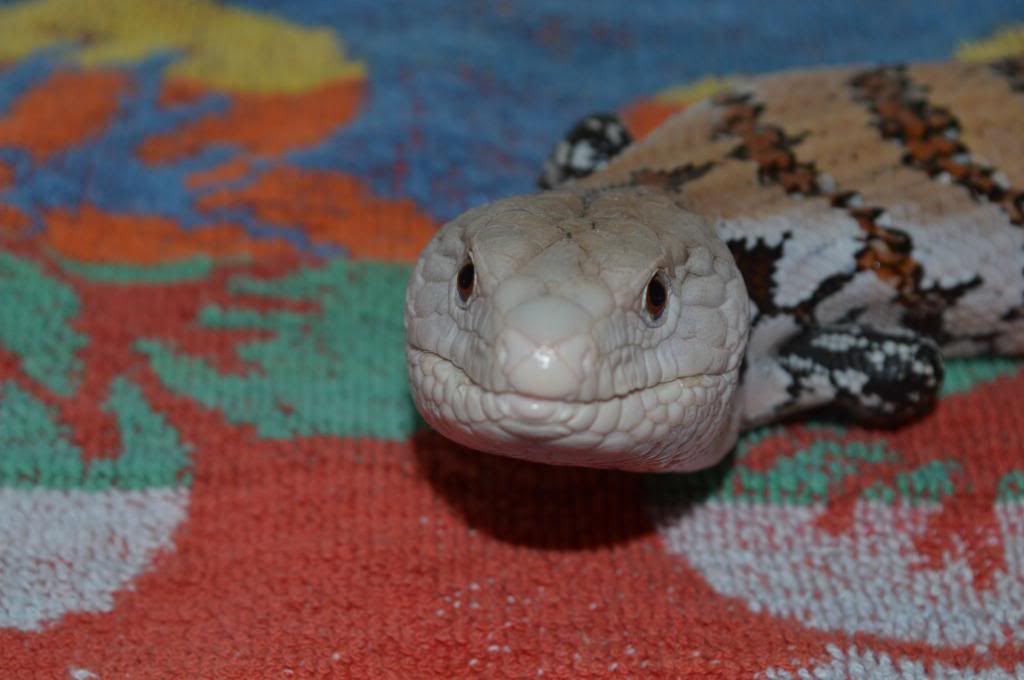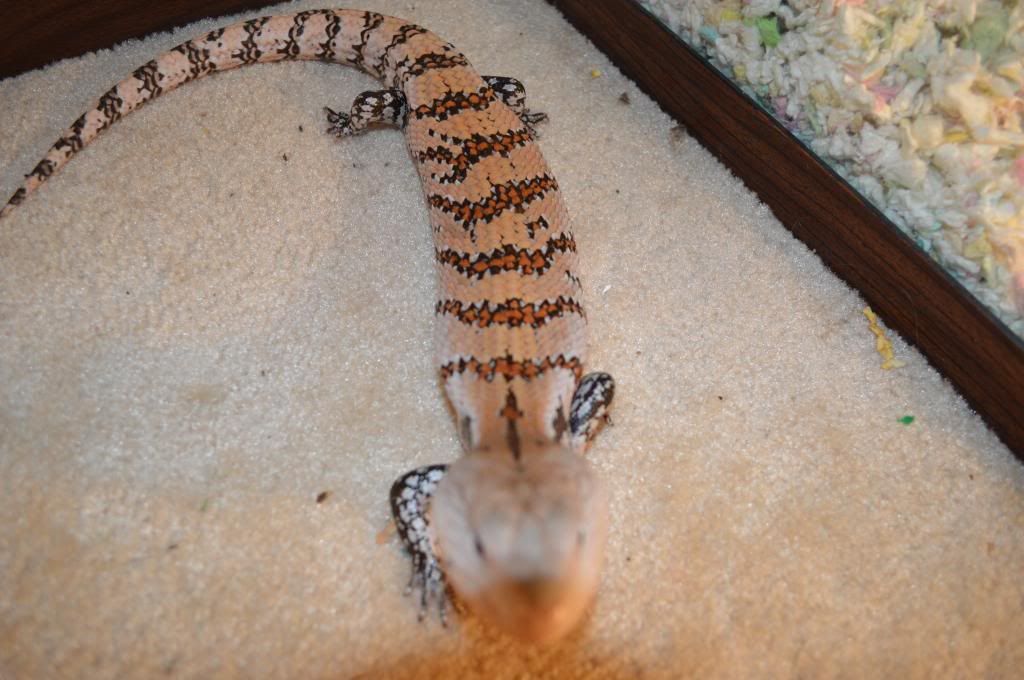 Females:
Xaunder - Merauke:
Xaunder.. well Xaunder is Xaunder.. she hides all day, but enjoys coming out from time to time. I only hold her a couple times a week, getting her out maybe once a week or so. She has short nails, but they stay sharp for some reason.. I even have a cement brick in with her, but is definitely not working, haha. Xaunder has always been a pig, as you can see she is a fatty.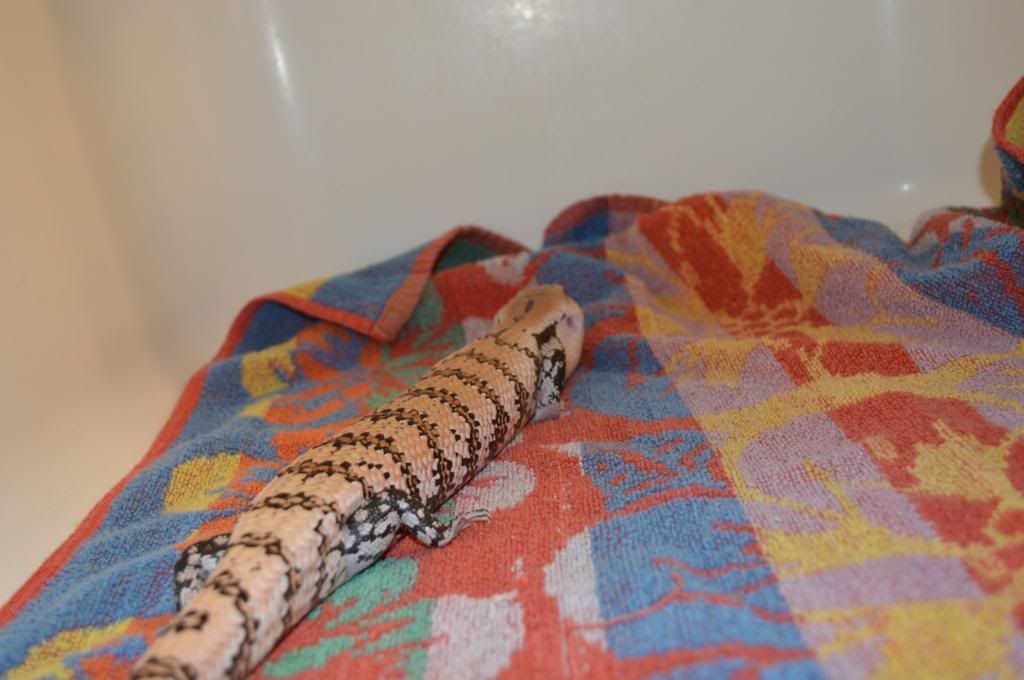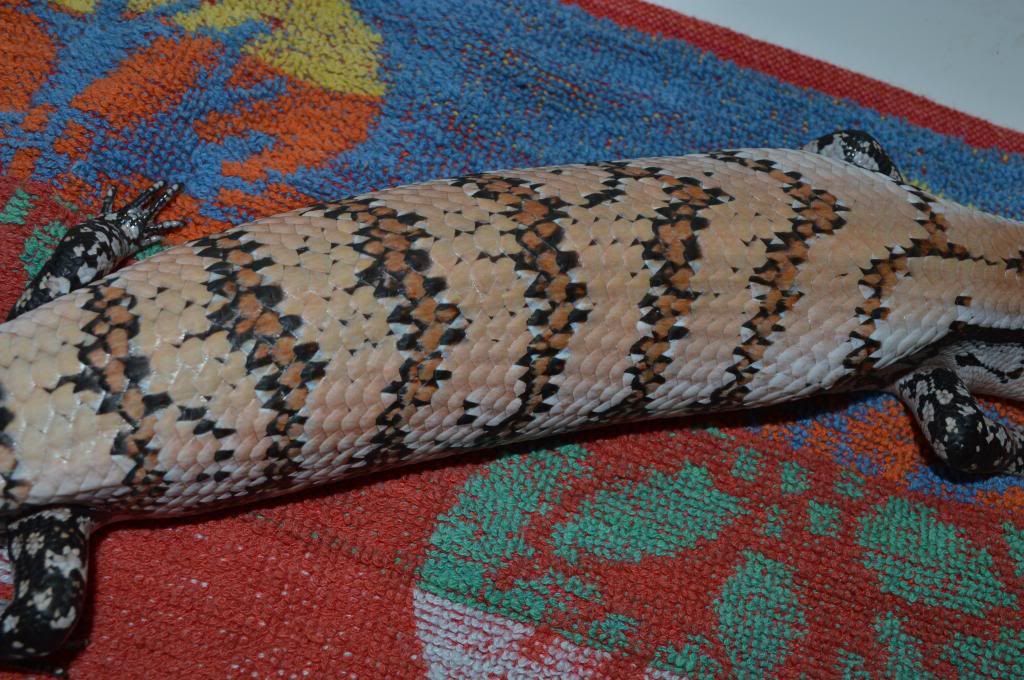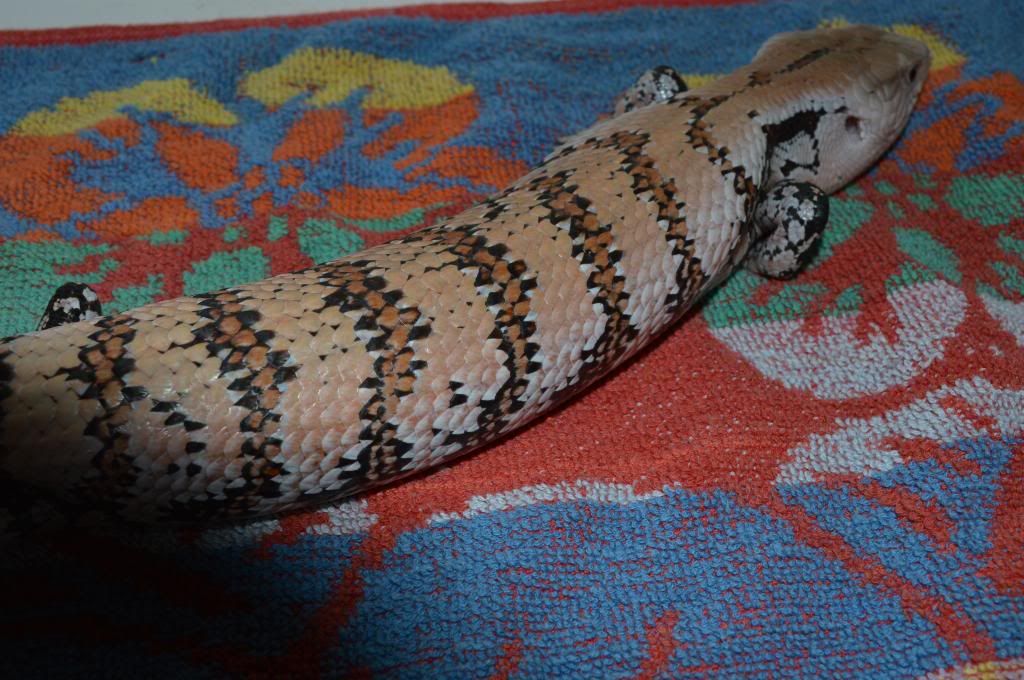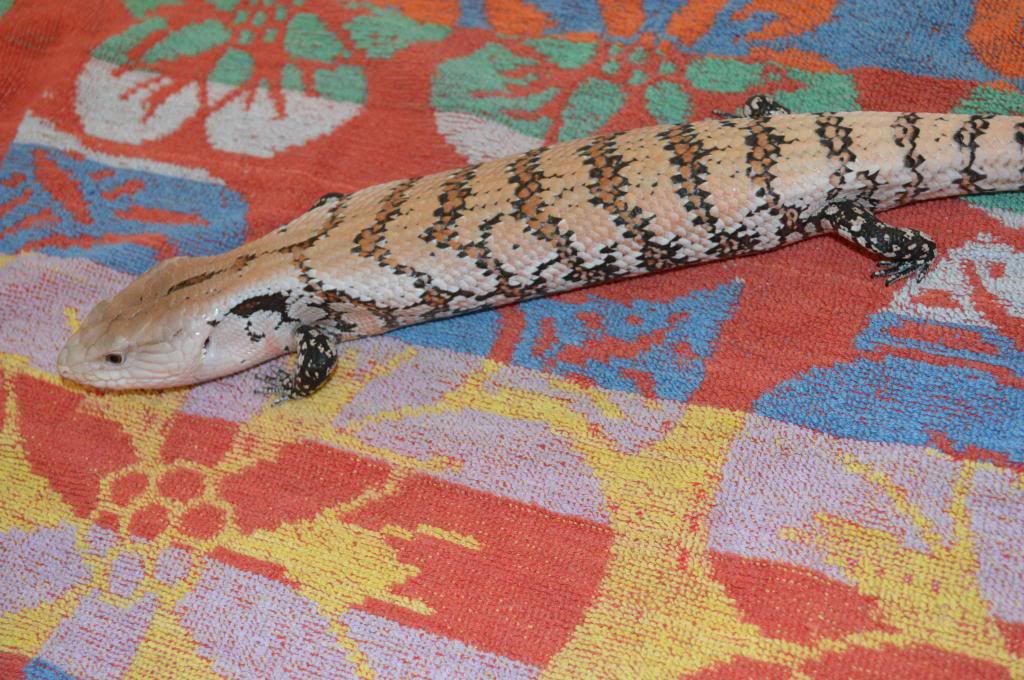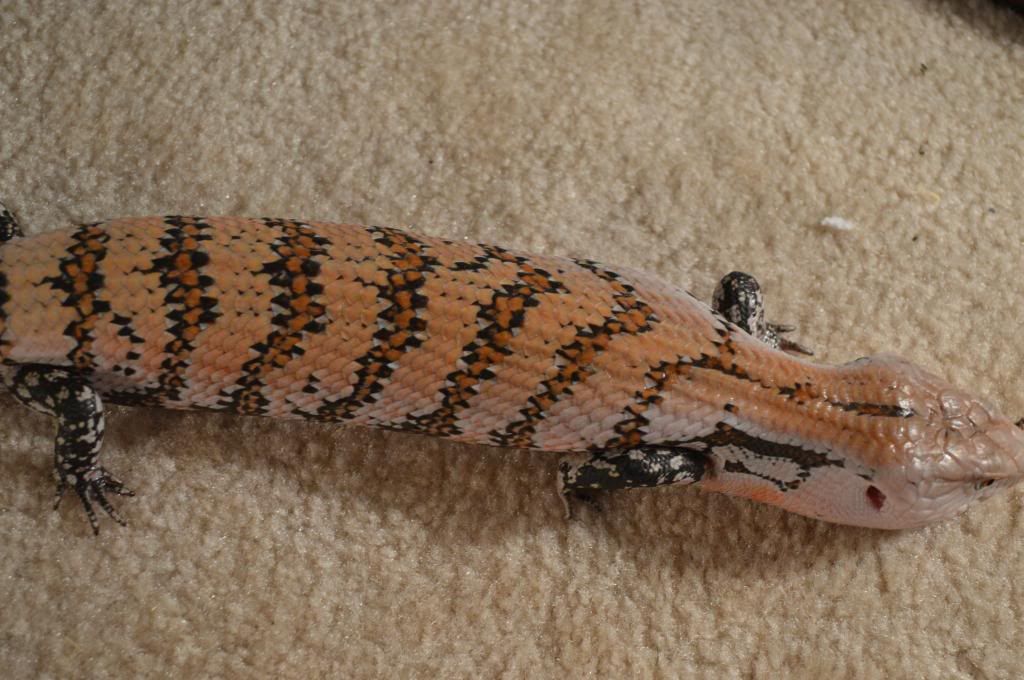 Virginia - Merauke:
Virginia is always on the move. He is never happy where she stays, and only time I don't see her moving is when she is sleeping, although she can have some sleepy spells sometimes. He am pretty sure she is gravid, and hoping the babies will come soon. He is an okay eater, but nothing like Xaunder..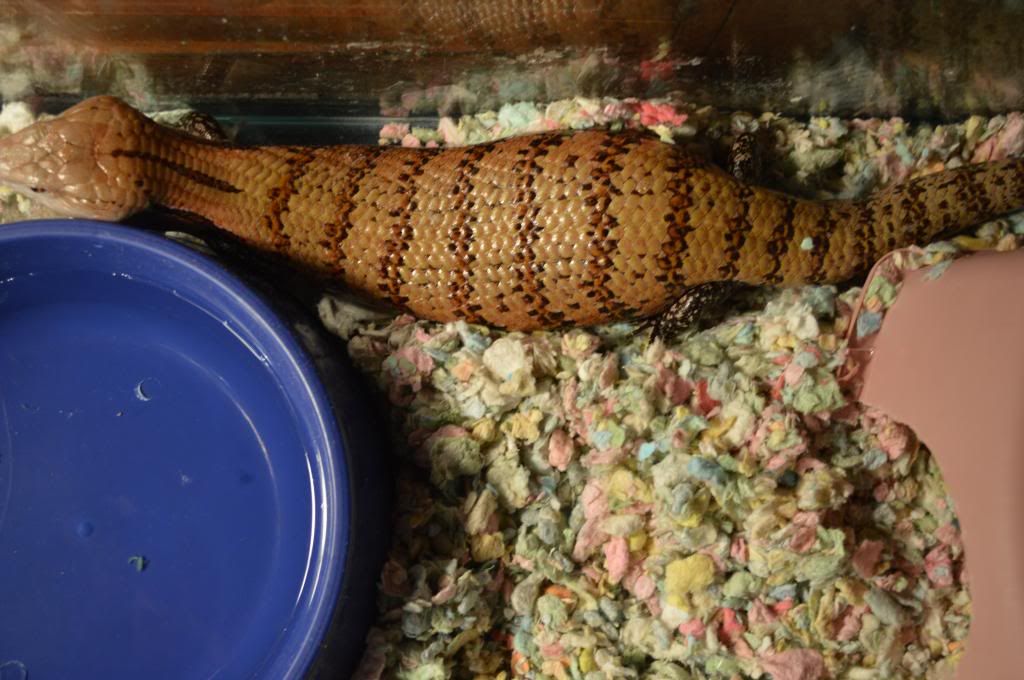 Unsexed:
Maxx - North Maluku:
Maxx has been through a lot in his past life. I've only had him about 2 weeks, and I already love him. He has had some swelling on his face, but since he shed.. it has gone down. He has an attitude, but once you get him out, he loves to explore. He is also a pig.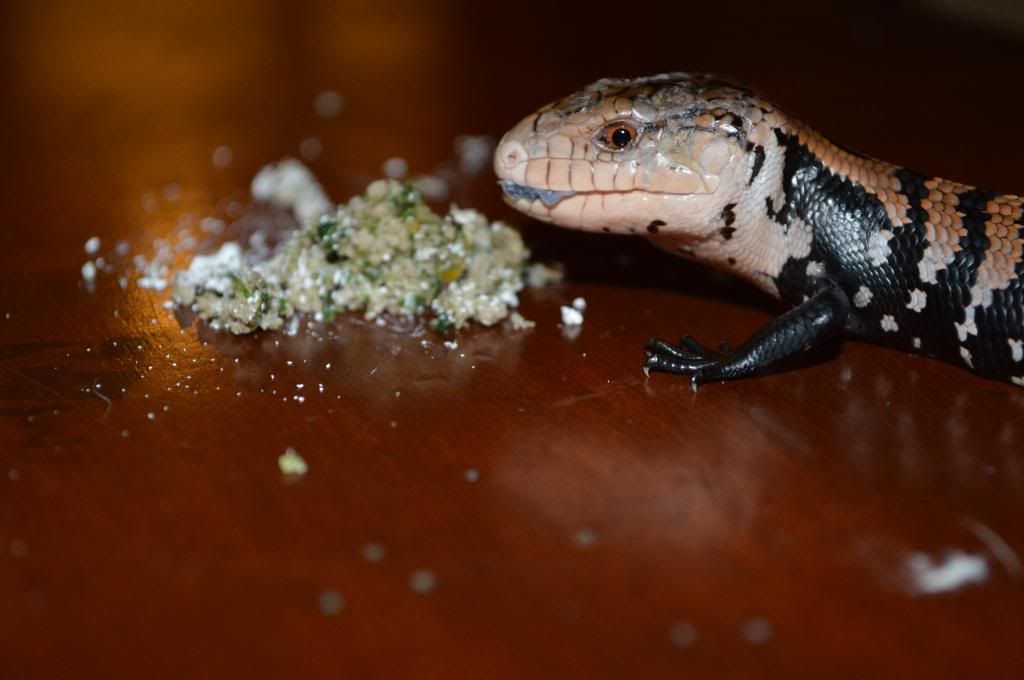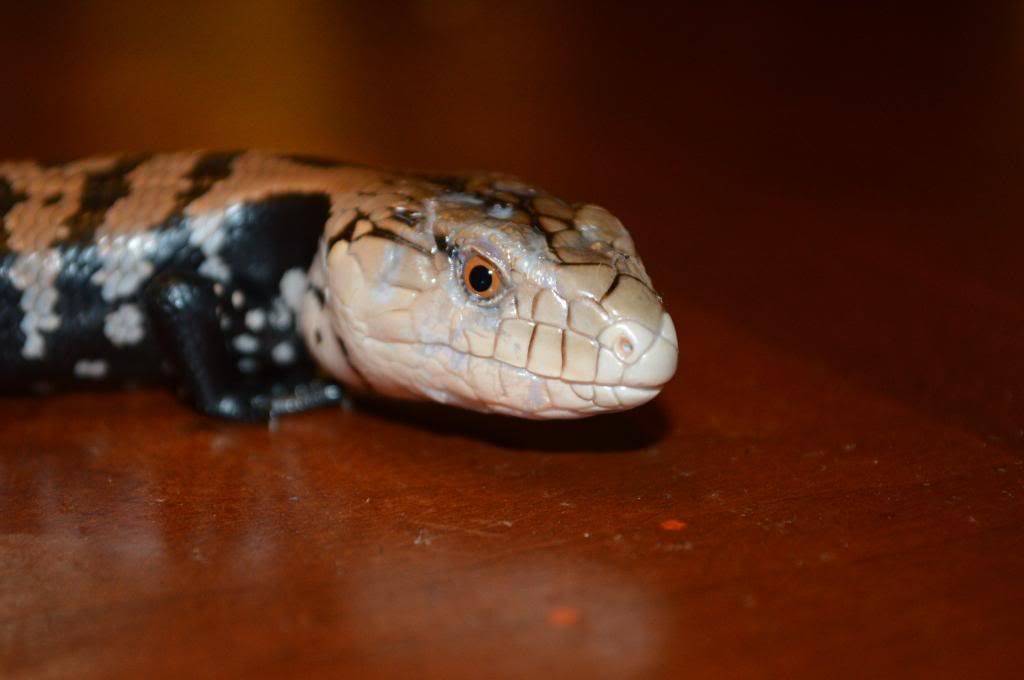 My little collection is nothing comparable to Susann's, but I really like what I have.. they are awesome.