My handyman was trimming some overhanging branches and some very low branches off my big mature Bluegum , and removing 1 cu-m of accumulated leaf litter off the front of the roof of my house , and removing a pile of broken concrete from around the trunk of my tree when he found a very sleepy and cold adult water skink between the bits of concrete and shed bark sheets and twigs and leaf litter.
This is my handyman and the little spoil heap from my old front path ( replaced in June ) where the skink was hiding :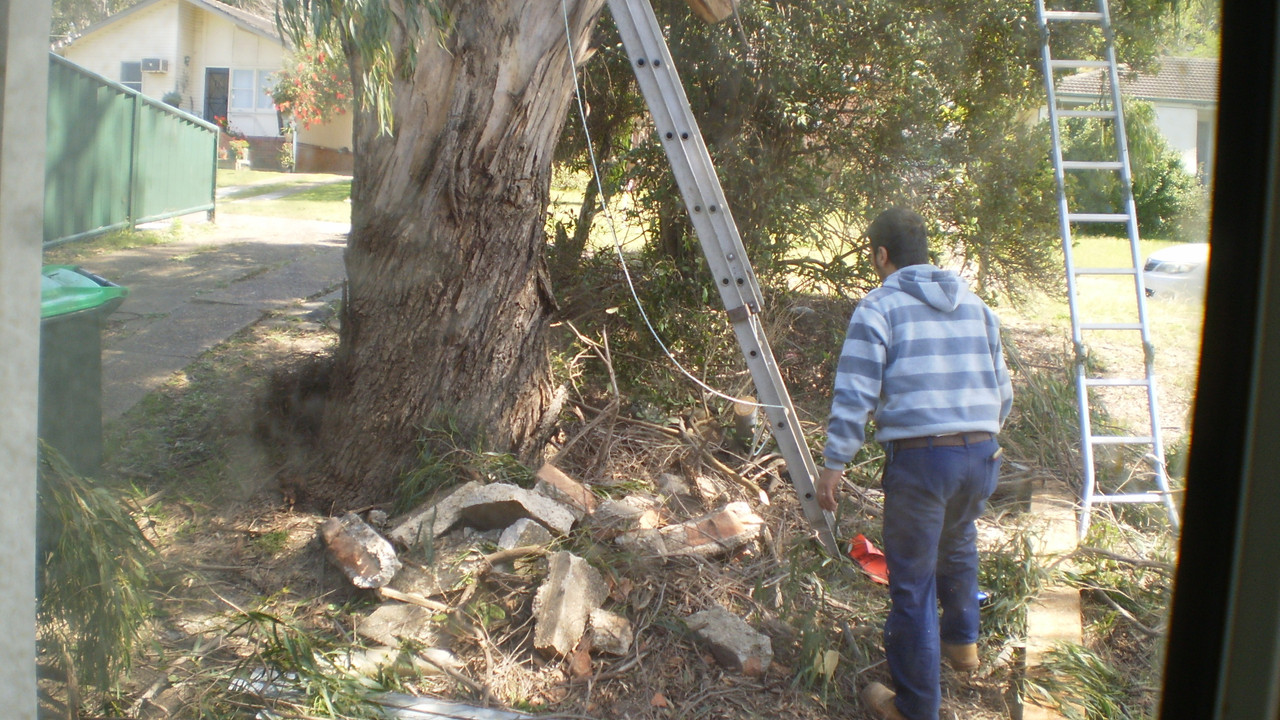 Brought it inside , and I'm keeping it for now ( too dangerous with work being done in my yards and heavy getting dropped , more yard improvement to happen over the next month or so . Will see how it settles in and gets on with the resident pet water skink Fluffy. I'm hoping this new one is a male and they don't fight , any sign of fighting and the new rescue goes back outside.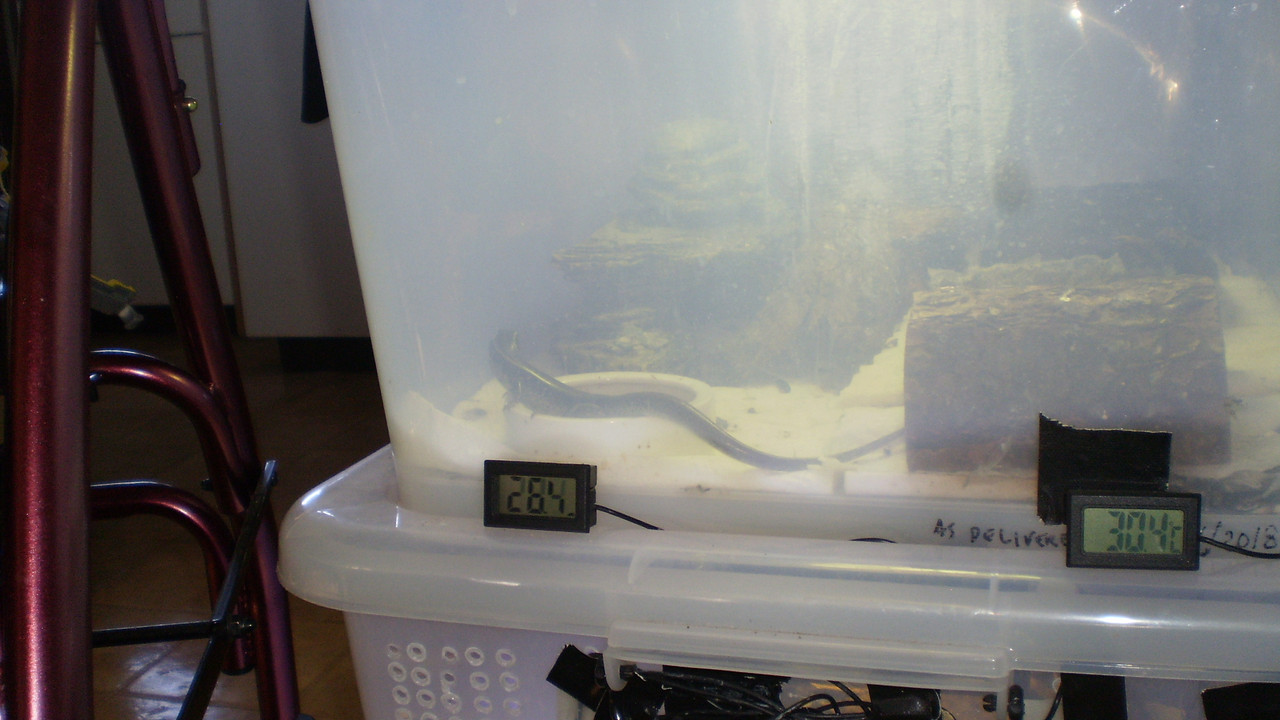 Will get a better photo of "? him ?" when I the skink has settled in more.
Is not as fat as Fluffy , but has a glorious very long original issue tail.
So far it's been a bit skittish , but discovered the food dish and had a feast of mealworms and fresh killed crickets , and discovered the warm water in the water disk ( had a drink ) and been doing fair bit of headnodding at me and at Fluffy.
Been studying me for the last 5 hours.