Meet Little T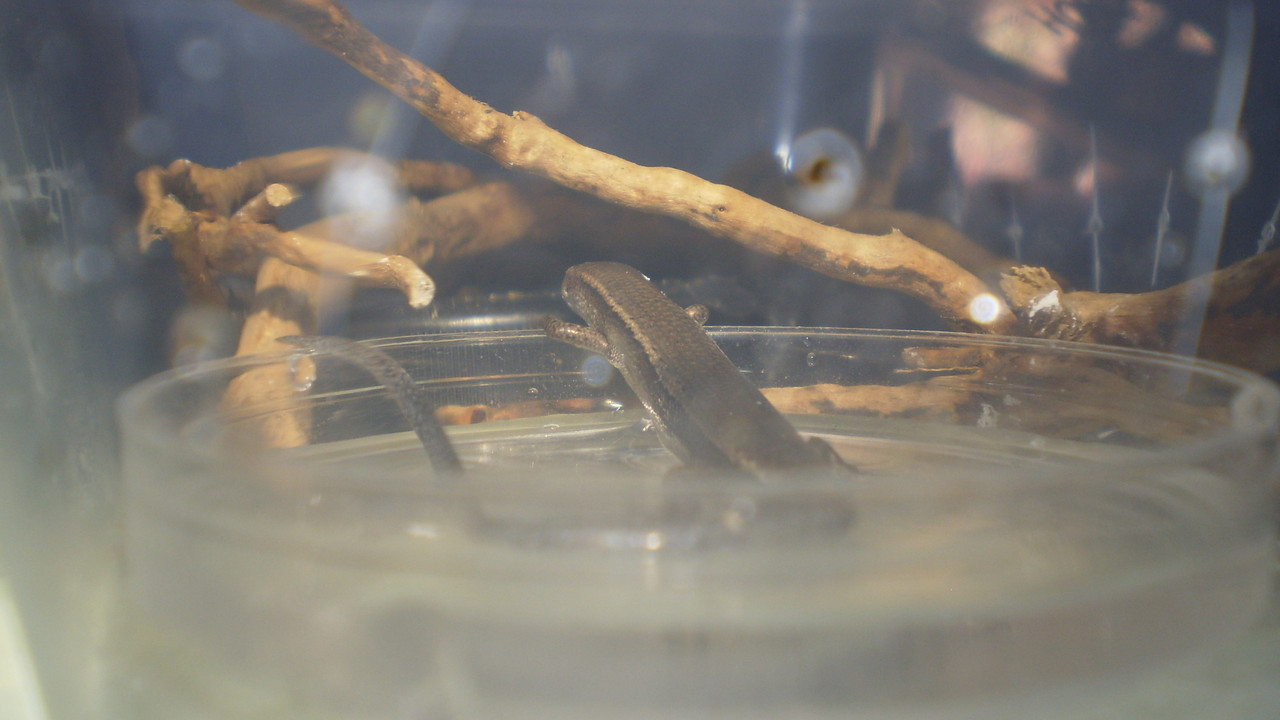 a 2" plastic petri dish is a great bath and soaking pool for Little T.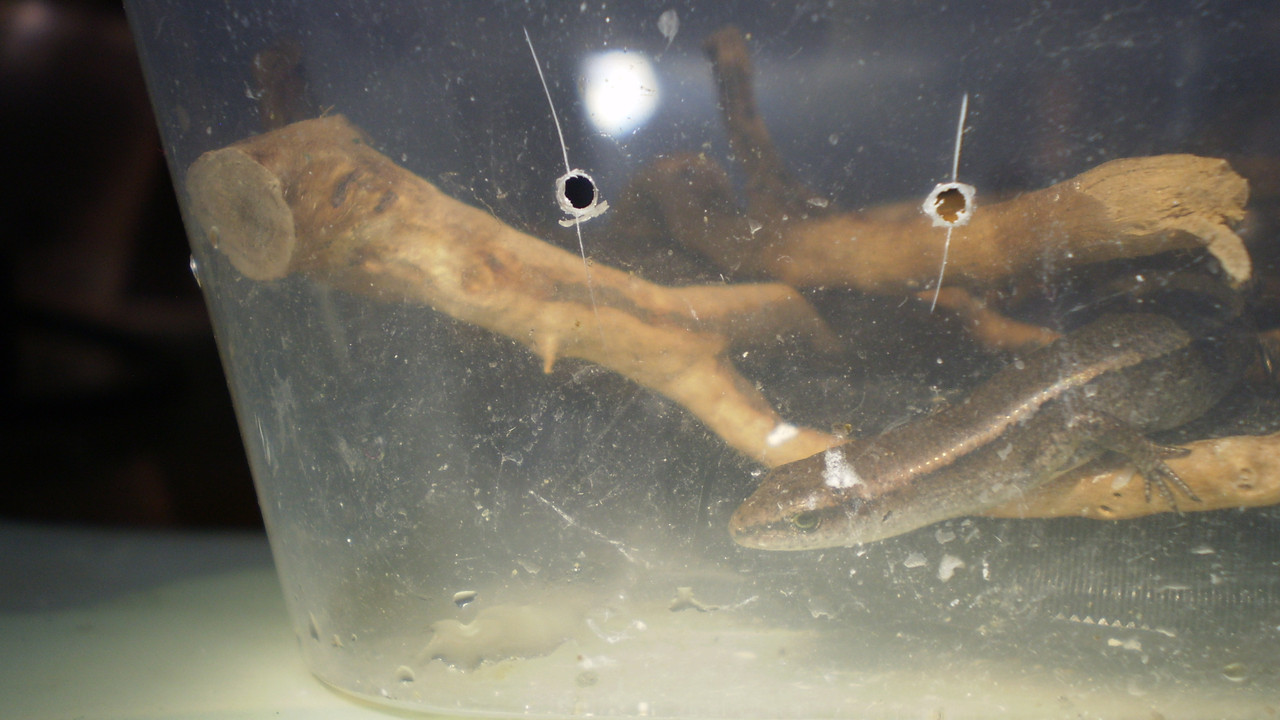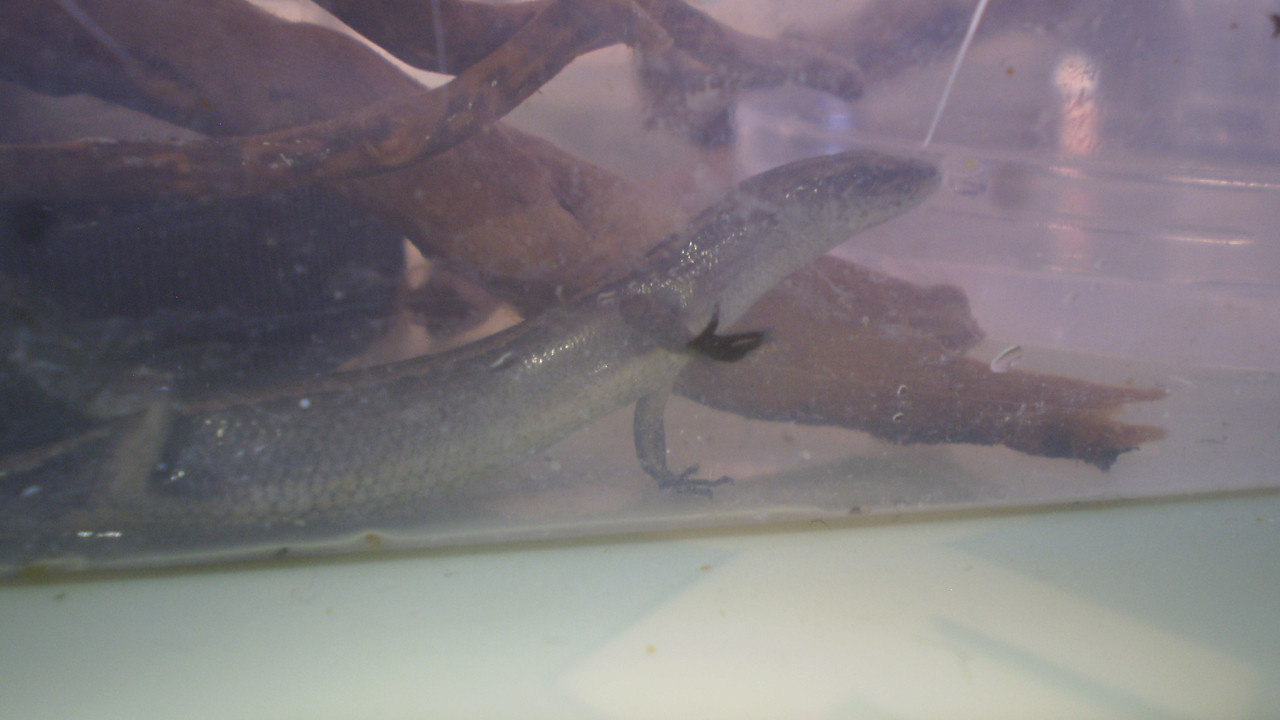 Little T is a great eater. !!!
Polishes off 6 to 8 weenie woodies (roaches) , or weenie crickets , or weenie silkworms per day.
Little T is a Delicate (Rainbow) Skink : Lampropholis delicate , and this skink's tongue is blue and it's used lots when hunting and exploring.
Got a few colonies of these charming little skinks on my property , often see these hunting about and basking in my shed, under my house , at the front of my house ( on my messy front patio and hanging about under the aircon out door unit , and in the little shrubbery at the SW corner of my front yard.
T was found by my handy man when he was digging about making my 6m x 3m raised bed and brought the little skink to me , not injured but very cold and sleepy, now warmed up and hungry and curious.