OK, I know I've been posting a lot lately, but I could not hold the excitement in.
I got my first centipedes today!
My local reptile shop got two in a few months back that I've been eyeing, but never bought. I came in one day, and a female was wrapped around eggs! After that, they took her away to a more secluded place for her to be motherly. The next time I came back, she was back out, but I never seen the babies. Today I went in to get some crickets, and they were out for sale! $5 a piece. Couldn't beat that! So I bought two. I'm in love with them.
They are Giant Vietnamese centipedes,
Scolopendra subspinipes
. I'm unsure of exact subspecies, but I am finding out. Here are the little cuties: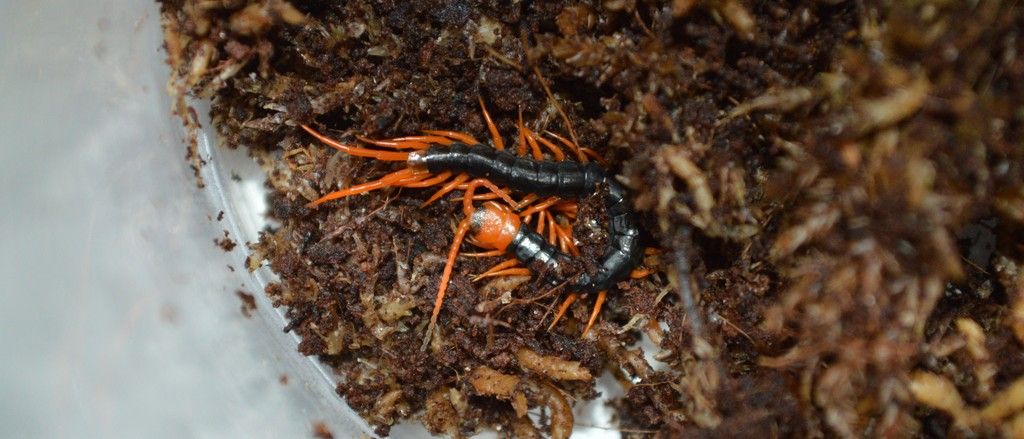 One seems to be acting kinda weird, but the other has already taken a cricket. Hopefully the other one is just shy..
I read their venom is pretty serious, but not likely deadly. I have experience with scorpions, tarantulas, and true spiders -- so I think I'm good to go. I actually had a small colony of black widows as pets when I was young - probably wasn't the best decision of my life.
Apparently these grow up to 20 cm. Their mother at the pet store is about this size. Pretty big!
Anyone else keep any creepy crawlies?
ETA:
Motherly love! Phone pic from a while ago.